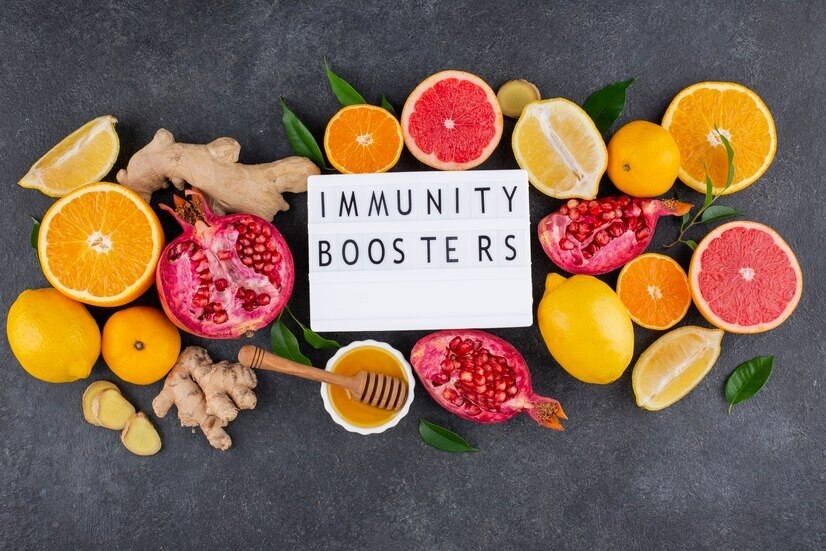 With the air quality getting worse around the capital, it is all the more necessary to swear by a healthy and immunity-boosting diet.
Living in a polluted city, such as Delhi exposes you to harmful pollutants and dust daily, elevating the risk of various diseases. The consequences of smog resulting from air pollution extend to serious health issues, including asthma, skin problems, mental health challenges, cancer and heart disease. Beyond respiratory concerns, air pollution can affect the eyes, leading to allergies and infections. Thus, it's important to have a healthy diet to strengthen immune system and combat air pollution. Award-winning nutritionist Lovneet Batra shares 4 superfoods to incorporate into your winter diet.
In an Instagram post, she mentions, "The smog across India is unbearable & we are fighting a very grim battle against pollution and pollution-induced immunity lapses that are turning into nightmarish diseases. Our immune system has to fight off multiple infections on numerous fronts. That's why you need a superhero's immune strength to stave off the invasion. Try these 4 winter superfoods & transform your health."
 4 IMMUNITY BOOSTING FOODS TO FIGHT POLLUTANTS EFFECTIVELY
Black Pepper: It is a staple in the Indian spice box. A pinch enlivens your immunity system multifold! Be it cholesterol-lowering/ hepatic or renal health benefits, the piperine in black pepper nourishes the body with much-needed warmth & strength during the winter. Sprinkle a pinch of this antioxidant-rich spice in your turmeric milk every night for truly restful sleep & inflammation-fighting effects. Tamilian & malyali cuisines use it to power pack their soothing rasams & other comforting curries to fight colds & general malaise.
Ginger: This anti-inflammatory root is the superfood your immune system needs to load up on in abundance every winter. The smog causes terrible respiratory diseases and drinking a cup of soothing ginger tea helps immensely. Whether it is digestive issues or respiratory issues, or joint pains due to inflammations in winter, ginger in your soups, teas and general sabzi preparations is a must this winter.
Amla: Amla, that clear green sour fruit is a winter miracle loaded with 600-700mg of Vit C in each fruit! Remember how our grandmoms would make Aamle ka murabba and amla chutneys that kept our winter coughs & colds at bay? A hepatic health superhero, its antioxidants help detox the liver & lower inflammation. It will help you lose weight which is key when fighting fatty liver disease.
Ghee: Ghee is a delicious dose of healthy short-chain fatty acids, carriers of four fat-soluble vitamins A, D, E, K, & essential fatty acids such as linolenic & arachidonic acid. It protects internal organs, maintains a healthy body temperature, stores energy, and nourishes the brain.