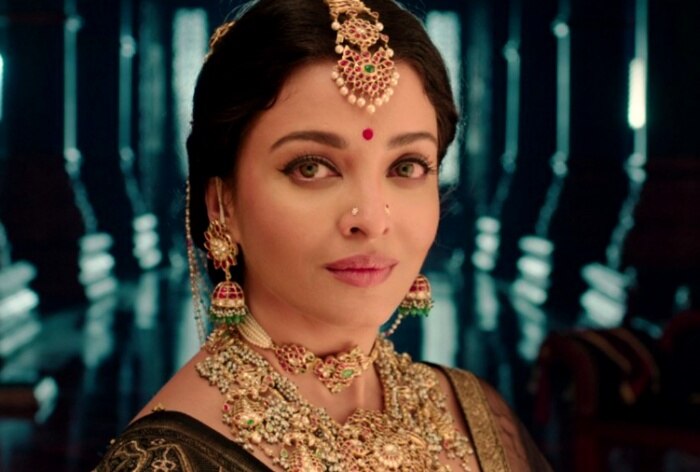 Aishwarya Rai Bachchan, an epitome of beauty and talent has won the hearts of her fans with her glamorous look and amazing acting skills. As she turns 50 today, a look at her best performances.

As Aishwarya Rai Bachchan celebrates her 50th birthday, it's the perfect time to reflect on her remarkable career, where she has consistently captivated her fans with her stunning beauty and exceptional acting skills. With Mani Ratnam's semi-biographical Tamil political drama 'Iruvar', the actress had an outstanding film debut in 1997. In the same year, Aishwarya's first Hindi film 'Aur Pyaar Ho Gaya' was also released. Later, she acted in movies such as 'Hum Dil De Chuke Sanam', 'Devdas', 'Mohabbatein', 'Dhoom 2', among others. As the stunning actor turns a year older today, let us look at some of her remarkable performances.
Aishwarya Rai Bachchan's outstanding performances that continue to enchant audiences:
Iruvar (1997): Mani Ratnam's semi-biographical Tamil political drama, was an impressive celluloid debut for the actor. Few actors get to launch their careers with dual parts, but Aishwarya Rai Bachchan was an exception. She played the dual roles of Pushpavalli and Kalpana with seasoned delicacy, the latter being a fictionalised version of former politician and actor Jayalalithaa.
Devdas (2002): Directed by Sanjay Leela Bhansali, is considered a classic film. Devdas Mukherjee (SRK)'s life takes a turn for the worst once his family stops him from marrying Paro (Aishwarya Rai). At the 48th Filmfare Awards, she won the Best Actress award for her remarkable performance.
Hum Dil De Chuke Sanam (1999): Aishwarya Rai Bachchan played Nandini, a young girl filled with liveliness and humour. She played the role with three shades, deep love for Sameer (Salman Khan), callousness for her spouse Vanraj (Ajay Devgn), and eventual regret for him. Rai infused the character with both charisma and maturity.
Guru (2007): Aishwarya Rai Bachchan played the wife of Abhishek Bachchan's character Guru, who was a bit of a renegade with a strong mind of her own. Aishwarya Rai played a tough lady who recognised her rights and refused to submit to patriarchal diktats in the drama Gujaratjarat in the 1950s.
Ponniyin Selvan: I (2022): Aishwarya Rai's mesmerising beauty left everyone awestruck in this movie. In a film based on Kalki's epic saga of the Chola dynasty and the power struggle for the coveted throne, Aishwarya played Nandini, a character who is far more intelligent and calculative than any of the mighty kings and who knows how to use her beauty to her advantage.
Happy Birthday, Aishwarya Rai Bachchan!