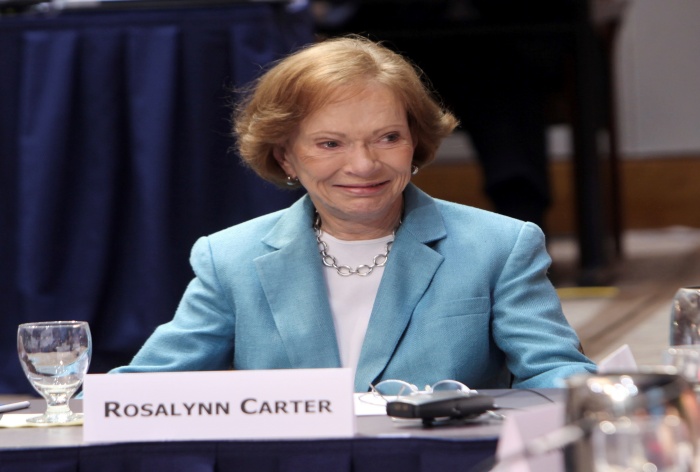 Rosalynn Carter, the former first lady of US passed away at 96 leaving behind an amazing legacy to follow.
Former first lady Rosalynn Carter, the closest adviser to Jimmy Carter during his one term as U.S. president and their four decades thereafter as global humanitarians has died at the age of 96. The Carter Center said she died Sunday after living with dementia and suffering many months of declining health. The statement said she "died peacefully, with family by her side" at 2:10 p.m. at her rural Georgia home of Plains.
"Rosalynn was my equal partner in everything I ever accomplished," the former president said in the statement. "She gave me wise guidance and encouragement when I needed it. As long as Rosalynn was in the world, I always knew somebody loved and supported me."
The Life of Rosalynn Carter
White House released a joint statement from the president and first lady Jill Biden saying that Carter inspired the nation. "She was a champion for equal rights and opportunities for women and girls; an advocate for mental health and wellness for every person; and a supporter of the often unseen and uncompensated caregivers of our children, aging loved ones, and people with disabilities," the statement added.
The Carters were married for more than 77 years, forging what they both described as a "full partnership." Unlike many previous first ladies, Rosalynn sat in on Cabinet meetings, spoke out on controversial issues and represented her husband on foreign trips. Aides to President Carter sometimes referred to her — privately — as "co-president."Fiercely loyal and compassionate as well as politically astute, Rosalynn Carter prided herself on being an activist first lady, and no one doubted her behind-the-scenes influence.
Jimmy Carter trusted her so much that in 1977, only months into his term, he sent her on a mission to Latin America to tell dictators he meant what he said about denying military aid and other support to violators of human rights.
She also had strong feelings about the style of the Carter White House. The Carters did not serve hard liquor at public functions, though Rosalynn did permit U.S. wine. There were fewer evenings of ballroom dancing and more square dancing and picnics.
(With AP Inputs)