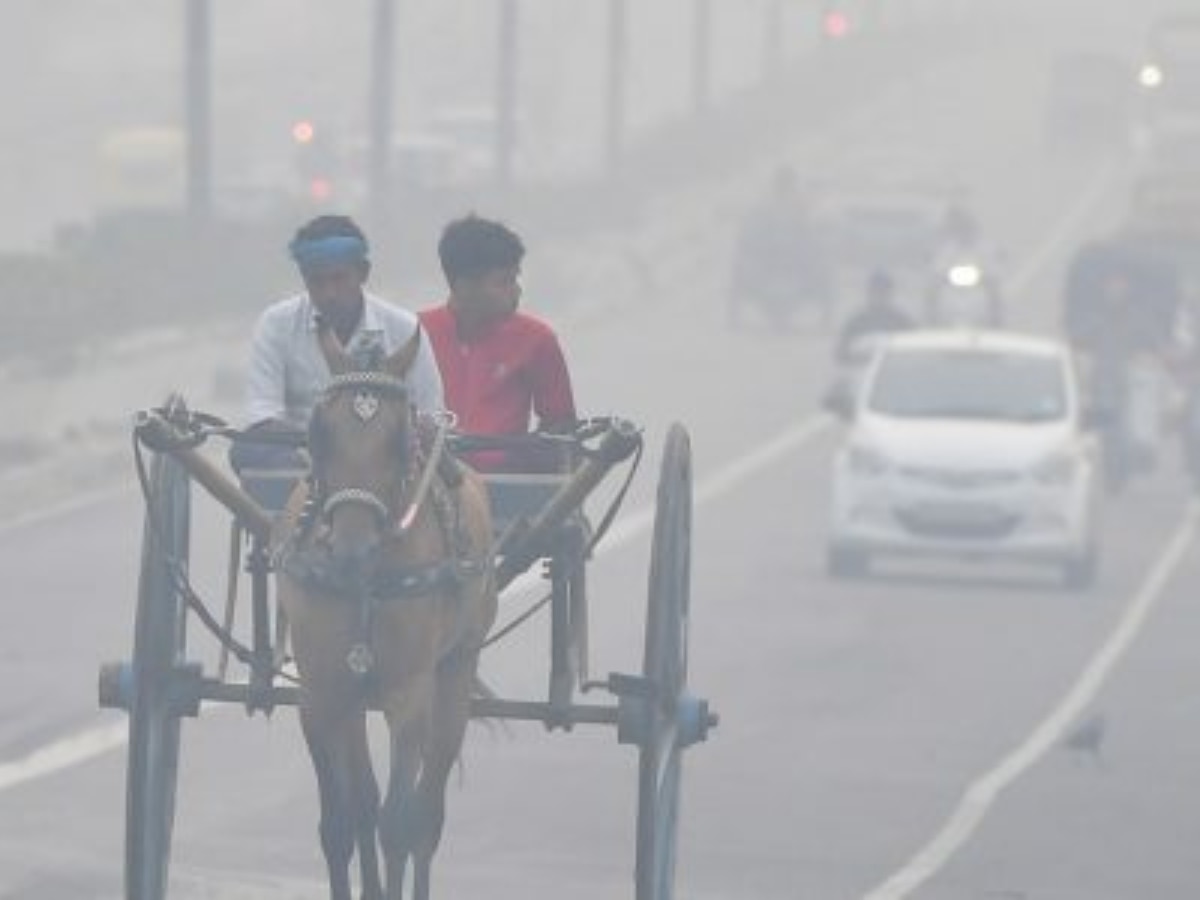 Air Pollution: Experts suggested that the Central government can establish stubble management zones in areas where stubble burning is a major problem.
New Delhi: Amid deteriorating air quality in the national capital and other major cities, experts have shared some of the crucial inputs on sustainable alternatives to prevent air pollution in the country. The development comes as a thick layer of smog covered the national capital on Wednesday morning and the air quality was recorded in the 'severe' category in several parts of Delhi.
As per the Central Pollution Control Board (CPCB), the air quality in RK Puram was recorded at 420, it was at 408 at New Moti Bagh, 404 at the IGI Airport area and 433 at Nehru Nagar, all in the severe category.
Use Crop Residue For Mulching, Animal Feed
Speaking to India.com, Harshal Sonawane, Head of Sustainability, nurture.farm, said implementing techniques like using crop residue for mulching, animal feed, composting, bioenergy production, mushroom cultivation, and construction material, reduces air pollution, benefits agriculture, and the environment.
He also said optimizing fertilizer and input use can also reduce agricultural emissions. However, the endeavour is not without its challenges. These include the need for agri stakeholders' awareness and education, upfront investment costs, and potential yield fluctuations.
Need For Proper Policy Frameworks
"Overcoming these hurdles involves offering training programs, financial incentives, and establishing support networks. Collaborative efforts with governmental bodies can facilitate the adoption of sustainable practices. Policy frameworks that incentivize eco-conscious farming and provide resources for seamless transitions can be encouraged," he stated.
Akash Gupta, Co-Founder & CEO, Zypp Electric, suggested another alternative and said Delhi with 11 million vehicles in 2023 grapples with severe air pollution, primarily driven by vehicular emissions contributing to over 60% of the problem.
"It is imperative to enforce stringent emission standards for vehicles, given the alarming air pollution levels in urban areas. Concurrently, a robust push towards promoting electric vehicle (EV) adoption is essential," he said.
Transition to EVs Crucial to Fight Pollution
Gupta further added that encouraging the transition to EVs not only reduces vehicular emissions but also fosters a sustainable and eco-friendly transportation ecosystem. "Additionally, urgent action is required to upgrade pollution control technologies in industrial units, addressing another significant source of environmental degradation and safeguarding public health and ecological balance," he said.
Shailendra Singh Rao, Founder, Creduce, said stubble burning simply causes air pollution as it is the practice of burning crop residue after harvest.
"The government can ban stubble burning altogether, with strict penalties for violators. This would be the most effective way to reduce air pollution from stubble burning," he said.
Prohibit Stubble Burning
Shailendra Singh Rao further added that the government can also enforce existing laws that prohibit stubble burning. This includes conducting regular monitoring and inspections, and imposing fines on violators.
"The government can establish stubble management zones in areas where stubble burning is a major problem. These zones would be subject to stricter regulations and enforcement measures," he stated.
He added that the government can give financial incentives too like payments for crop residue management, tax breaks for farmers who adopt sustainable crop residue management practices. And waiver of crop insurance premiums for farmers who adopt sustainable crop residue management practices.