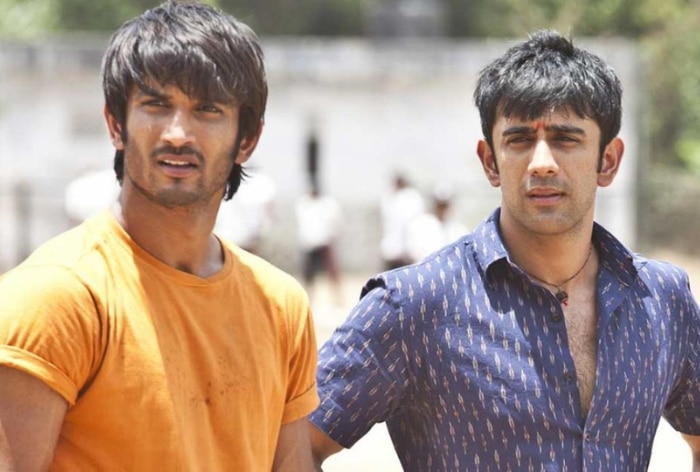 Amit Sadh recalls the time when he tried reaching out to his late friend Sushant Singh Rajput but failed again and again. Read on.
Mumbai: Many Bollywood celebs were taken aback by the unexpected death of actor Sushant Singh Rajput on June 14, 2020. Among them was his Kai Po Che co-star Amit Sadh, who expressed his grief during an interview with Siddharth Kannan recently. Amit has now admitted that he was dissatisfied and frustrated since he couldn't contact Sushant. The actor was seen in grief as he talked about his late friend. The 'Duranga' star referred to him as his 'brother' whom he 'will never forget.'  The actors played best friends in the 2013 movie Kai Po Che, where Sushant played the role of Ishaan Bhatt, Amit Sadh was Omi and Rajkummar Rao played the role of Govind Patel.
Amit Sadh remembers Sushant Singh Rajput: 'I was feeling…'
In his interview, Amit was questioned if he felt bad for not reaching out to Sushant. "I wasn't feeling guilty, but there was no means to contact him, and I was frustrated. My regret was that there was no means to contact him, which affected me as well. Then I realized you had to be more vigilant today," he said.
Amit said things have changed today because of that unfortunate incident and he makes an effort to reach out to his friends now. The actor added "If my pals haven't called me in five to six months, I check up on them and go straight to their house. That is something I believe we should all do. Something like this should never happen again. I just get a feeling we could be better than one other. We are a family as an industry; we may argue, but whatever happens in the industry should stay in the industry. I simply believe that the sector should become more agile and united. Otherwise, there are wonderful folks."
Amit went on to talk about how relationships shape the film industry and people become aloof. He said people in the film industry consistently leak information and do not respect one another. The popular actor mentioned it's not fair for the professionals in the industry to expect the audience to appreciate them if they themselves don't know how to respect one another.
After the demise of Sushant Singh Rajput on June 14, 2020, Amit recalled the time when he tried to end his life. The actor said, "I attempted suicide four times between the ages of 16 and 18, so I understand the mindset," he said. Amit continues to do well in the OTT space and is constantly growing with his cinematic pursuits.
Your thoughts on his statements?