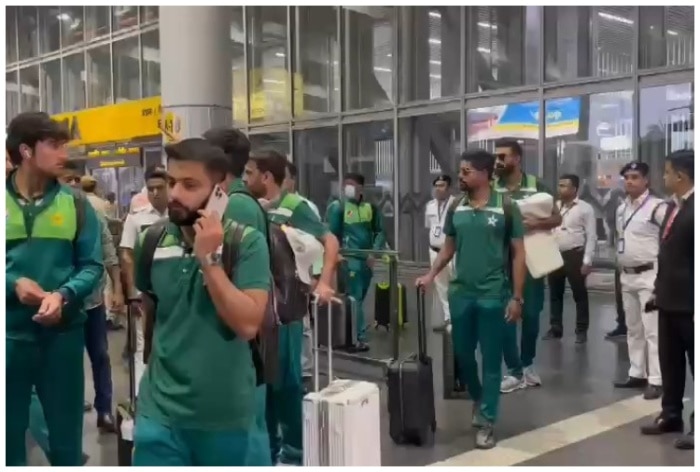 The Pakistan cricket team are in Kolkata to play Bangladesh in the ODI World Cup 2023 at the iconic Eden Gardens on October 31
Kolkata: The Pakistan cricket team have reportedly ditched biryani made by the chefs in the hotel they are staying in Kolkata and instead ordered through an online app after landing in the City of Joy on Saturday for their ODI World Cup 2023 match against Bangladesh. Pakistan, who have lost four matches on the trot and are on the verge of elimination, play the Bangla Tigers at the iconic Eden Gardens on October 31.
Visiting India after seven long years, Pakistan arrived in Hyderabad first where they played two warm-up games and their opening two encounters against Sri Lanka and Netherlands, which they won. The Men in Green stayed in Hyderabad for 15 days, during which they also got a chance to explore the authentic local cuisine.
They they travelled to Ahmedabad, Bengaluru and Chennai before arriving in Kolkata to play seventh game. According to a report in TV9 Bangla, the Pakistan players didn't want