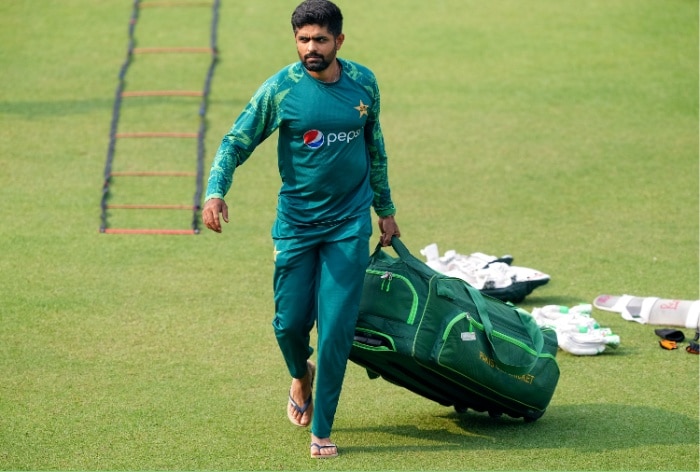 Babar Azam hasn't been in top form in the ongoing ODI World Cup 2023 as everyone expected. Pakistan play England at Eden Gardens on Saturday.
New Delhi: Former Pakistan Cricket Board (PCB) chief Ramiz Raja revealed that national team captain Babar Azam is depressed and frustrated following the Men in Green's performance in the ongoing ODI World Cup 2023. Pakistan, with four wins from eight games, are all but out of the semifinal contention and play England in their final league game on Saturday at the Eden Gardens in Kolkata.
Ahead of the game, Babar met Ramiz at the Eden Gardens in the middle of Pakistan's training session on Friday. When asked what was talking about with Babar, Ramiz said the Pakistan players are hurt by the criticisms they have been receiving from home.
"It was not a nominated meeting. I was doing a show for the ICC at the nets. It was a meeting by chance. There were no specific plans for this meeting with Babar," Raza was quoted as saying by SUNO NEWS.
"Babar looked depressed & sounded frustrated because Pakistan didn't qualify in the semifinal of the World Cup," added the former Pakistan cricketer.
In fact, Ramiz took a dig at the Pakistani journalists stating their actions have impacted the national team's cricket. "Pakistani players have felt the reaction from back home. PCB and journalists play an important role but majority play negative role. It is difficult to cope up in the social media era. In fact some journalists on agenda attack players on city basis which has damaged Pakistan Cricket alot. We are living with a tribal mindset," he added.