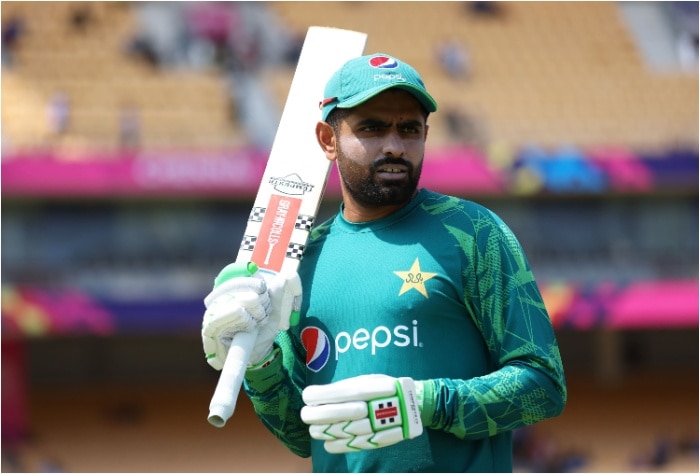 Pakistan will now face Bangaldesh for their upcoming clash of ongoing ODI World Cup and the match will be played at Eden Gardens, Kolkata on October 31.

New Delhi: Pakistan cricket team who is currently playing in the ODI World Cup 2023 have not received their salaries since June 2023. Former Pakistan captain Rashid Latif revealed that PCB officials including chairman Zaka Ashraf, have ignored Babar Azam's text messages for the same.
Latif revealed this after Pakistan's loss in a nail-biter clash against South Africa and this was their fourth consecutive loss of the tournament and they are currently on number six at the points table.
"Babar Azam has been messaging the chairman. But he is not responding. He even texted Salman Naseer (PCB COO). But he did not respond either. What it is the reason that he is not responding to his captain? Then, you are giving out a press release. You are also saying the central contracts will be redone. Players have not received salaries for five months. Should the players listen to you?," Latif said on PTV Sports.
سابق کرکٹر راشد لطیف صاحب نے حیرت انگیز انکشاف کیا ہے کہ جناب پروفیشنل چئیرمین پی سی بی مینجمنٹ کمیٹی ذکاء اشرف صاحب قومی ٹیم کے کپتان بابر اعظم کے میسجز اور کالز کا جواب نہیں دے رہے.. کپتان نے عثمان واہلہ سلمان نصیر سے بھی رابطہ کیا انہوں نے بھی کوئی جواب نہیں دیا…
اور اب ذکاء… pic.twitter.com/QBgDnO14HS

— Qadir Khawaja (@iamqadirkhawaja) October 27, 2023
Earlier, The International Cricket Council (ICC) has fined Pakistan 20 percent of their match fee for maintaining a slow over-rate against South Africa in a league match of the ICC Men's Cricket World Cup 2023.
Richie Richardson of the Emirates ICC Elite Panel of Match Referees imposed the sanction after Babar Azam's side was ruled to be four overs short of the target after time allowances were taken into consideration, the ICC informed in a release on Saturday.
"In accordance with Article 2.22 of the ICC Code of Conduct for Players and Player Support Personnel, which relates to minimum over-rate offences, players are fined five per cent of their match fee for every over their side fails to bowl in the allotted time," the ICC said in the release.
Babar Azam pleaded guilty to the offence and accepted the proposed sanction, so there was no need for a formal hearing, the release said.
On-field umpires Alex Wharf and Paul Reiffel, third umpire Richard Illingworth and fourth umpire Richard Kettleborough levelled the charges against Pakistan.