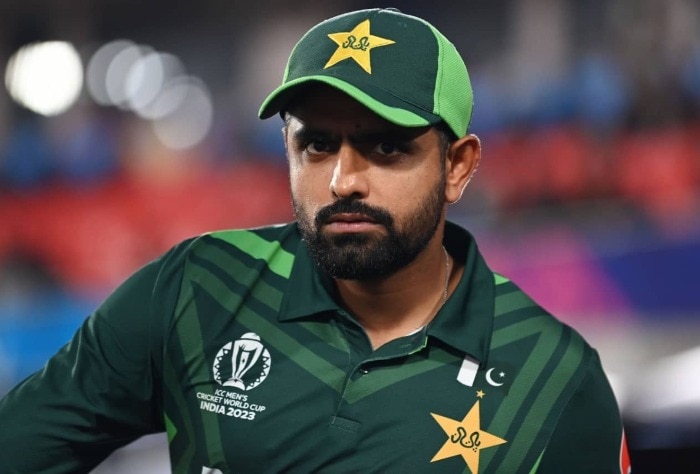 Babar Azam Quits as Pakistan Captain: Pakistan finished fifth in 10 team table leading to a lot of criticism from former players, who has sought a change in leadership.
Karachi: Pakistan captain Babar Azam left captaincy from all formats of International cricket after the horror show in the ongoing ODI World Cup 2023. Pakistan cricket team was unable to perform in the marquee event as they were not even able to qualify for the knockouts.
Babar took 'X' to announce his retirement from captaincy as the Pakistan captain tweeted that he will support the new captain and the team with his experience and dedication. Here is the tweet:
— Babar Azam (@babarazam258) November 15, 2023
"I vividly remember the moment when I received the call from PCB to lead Pakistan in 2019. Over the past four years, I've experienced many highs and lows on and off the field, but I wholeheartedly and passionately aimed to maintain Pakistan's pride and respect in the cricket world.
Reaching the number 1 spot in the white-ball format was a result of the collective efforts of players, coaches, and management but I'd like to express my gratitude to passionate Pakistan cricket fans for their unwavering support during this journey.
Today, I am stepping down as the captain of Pakistan in al formats irs dificult decision I will continue to represent Pakistan as a player in all three formats. I am here to support the new captain and the team with my experience and dedication.
I want to express my sincere thanks to the Pakistan Cricket Board for entrusting me with this significant responsibility.
PAKISTAN ZINDABAD," Babar note on 'X' read.
Earlier, Babar didn't hide his disappointment after a humiliating 93-run defeat to England in their last World Cup game on Saturday but hinted that he would like to lead the national team during its rebuilding phase in white-ball cricket.
"We will sit together and take stock. We'll take positives from this and discuss mistakes. I'm keen to lead the rebuild," Babar said at the post-match presentation ceremony.
Pakistan couldn't qualify for the semi-finals of the 50-over World Cup for the third consecutive time.
"Yes, very disappointed with the performance. If we had won the South Africa match, it could have been a different story. But yes, have made mistakes in bowling, batting and fielding," Babar summed up his team's campaign where they lost five out of nine games.
Babar admitted that his spinners — Mohammed Nawaz and Shadab Khan — not taking wickets in middle overs became crucial.
"We conceded a few too many runs. We bowled a few loose deliveries towards the end. And our spinners' aren't taking wickets, which doesn't help. That has a big effect because you need to take wickets in the middle overs."
Pakistan finished fifth in 10 team table leading to a lot of criticism from former players, who has sought a change in leadership.
"Babar has already spoken to his teammates, and majority of them advised him not to step down himself. He will come out with a clear line of action once he returns home with the team after failing to make the semi-finals of the World Cup in India. But, he will not step down himself," a PCB source told PTI.