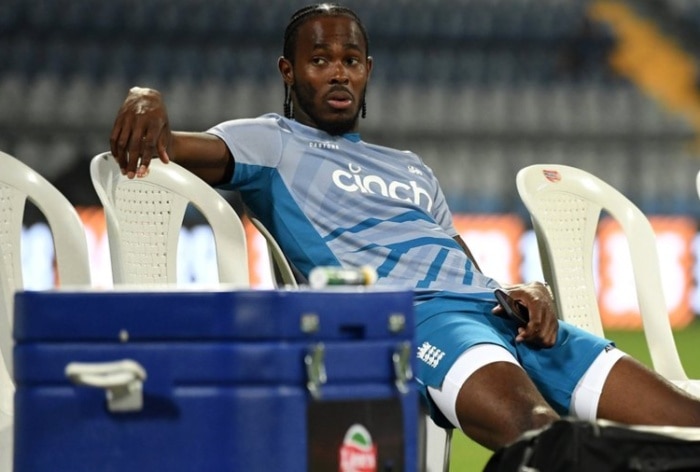 Mumbai Indians have bought Jofra Archer before IPL 2022. He didn't play in 2022 edition but played in the next season. Archer played five games in IPL 2023.
New Delhi: Jofra Archer is likely to be released by Mumbai Indians ahead of the upcoming Indian Premier League (IPL) auction after the England pacer experienced elbow pain while training with the national team in Mumbai. Archer, who wasn't part of England's ODI World Cup 2023 squad, has been travelling with the team in India during his rehabilitation.
A 2019 World Cup winner with England, Archer's career has been plagued with injuries since 2021. He was out of action for 18 months before making his international comeback earlier in the year. Archer also played five matches in IPL 2023 before being ruled out midway into the tournament again. Since then, the right-arm pacer didn't play any competitive games.
Archer's latest injury means he will be out of England's white-ball tour to West Indies next month. England are scheduled to play three ODIs and five T20Is. With the IPL 2024 auction set to held in Dubai on December 19, it is unlikely that Mumbai Indians will keep him on the retention list.
Archer had two light training sessions at the Wankhede Stadium before being sent home. "Originally, the thought was that he was going to be alright for the back end of the competition," England's managing director Rob Key said on Sunday after their ODI World Cup 2023 campaign came to an end.
"It was a risk worth taking. He had his scans, and they all came up clear. We're desperate for Jofra. We take that bet with him that we want him back fit and able to play for England, because of the upside.
"He flies over here, comes out to Mumbai, bowls, and actually then he felt pain in his elbow. So then, the view was, 'right, this is going to be a risk too far'. Because of the upside, that's what lures you in. You start looking at things like the Ashes in two years, the T20 World Cup… Jofra adds so much to that.
"You don't want to risk rushing something to see that kibosh the rest of his career. So we then said, 'right, fine, this isn't the right way to go. Rather than just keep him hanging around and not really doing anything, let's send him back home and get in Brydon Carse who had been preparing', " he added.