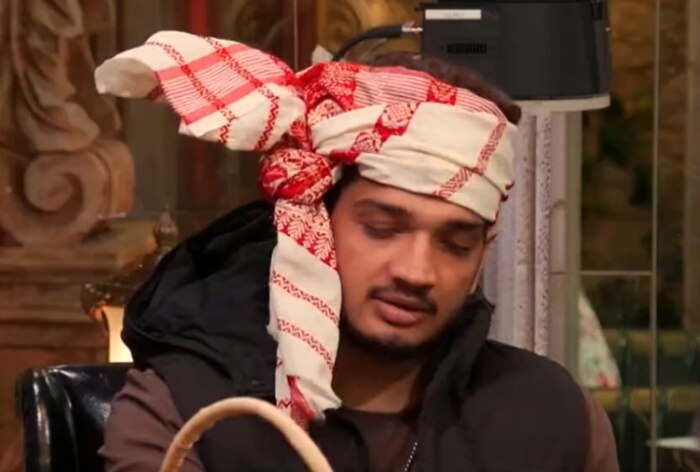 Bigg Boss 17 latest update: Munawar Faruqui has been winning the hearts of the viewers with his performance in the show. Fans on Twitter trend '#MunawarIsTheBoss' – Check reactions!
Bigg Boss 17 kickstarted on October 15 and Munawar Faruqui has started making his mark. The first week of Bigg Boss 17 began with Bigg Boss instructing members of the Dimaag house to allot the house duties among the housemates. Since the general routines of the house are now in full swing, everyone is expected to be doing their assigned duties. However, this was not the case. The housemates expressed their dissatisfaction that not everyone was doing their assigned duties. Seeing this, Munawar Faruqui raised the issue with the members of the Dimaag house, explaining that the duties were allotted but were being carried out in an unfair manner.
Following this, Munawar was called once again to the confession room, and Bigg Boss once again reminded Munawar that he is a housemate with much potential which is why he would like to ask for Munawar's opinion on the current events of the house. Munawar is one of the first contestants of Bigg Boss to be called into the confession this often, and that too, for an up-close chat with Bigg Boss himself!
Munawar has also been seen solving the issues between the contestants inside the house. Netizens have started the trend #MunawarIsTheBoss on Twitter (X) within three days. They like how Munawar deals with the situation. One of the Twitter users wrote, "#MunawarFaruqui will certainly be the leader you'll see everybody following Tehlka bhai or Arun bhai didn't fight cuz of Munawar only". Another user wrote, "This is the real brotherhood Ek hi Dil hein kitne Baar jitoge @munawar0018".
Check reactions on Munawar Faruqui's stint in Bigg Boss 17
This is what you call it ..
Taking stand!!!

Well handled #MunawarFaruqui

Poori f@tt gaayi iski ki baat he badal di… #MunawarFaruqui #MKJW#MunawarKiJanta#MunawarWarriors#BiggBoss #BB17 #BiggBoss17_Tak pic.twitter.com/n5nnS6oQSF

— Sania Zahra (@SZahra2022) October 17, 2023
#MunawarFaruqui just destroyed #AnuragDobhal single handedly. ‍♀️‍♀️‍♀️#Rider#MunawarIsTheBoss #MunawarFaruqui#MunawarFaruqui #MunawarinBB
#BiggBoss17 #BB17 https://t.co/vX2CPSvhU5…pic.twitter.com/Opbjn9qAjW

— ★Pᴏʀᴏᴍᴀ★ (@AfrinParisienne) October 17, 2023
The whole live feed is revolving around @munawar0018#AbhishekKumar ko puri tarah se bottle me utar liya gaya hai #MunawarFaruqui #BiggBoss17 #BB17 #MunawarIsTheBoss pic.twitter.com/HbiZJzPF4q

— Ishrat (@Shiner_Munawar) October 16, 2023
Night time conversation between #MunawarFaruqui #MunnaraChopra ♥️#MunawarFaruqui #MunawarKiJanta #MunawarIsTheBoss #BigBoss17 #BB17 #Munaara #Munnar #Munnara

— SANAM (@dil_umar19) October 17, 2023
Bigg Boss 17 can be seen on Colors and Jio at 10 p.m. on weekdays and 9 p.m. on weekends.
Watch this space for more updates on Bigg Boss 17.