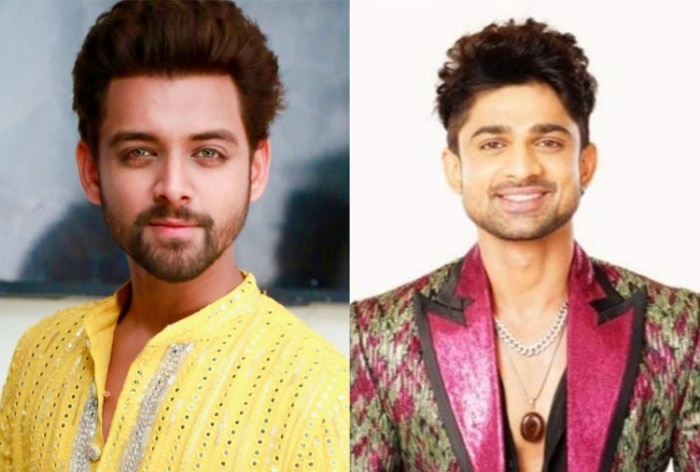 Bigg Boss 17: Samarth Jurel and Abhishek Kumar recently fought in the recent episode of the celebrity reality show over their relationship with Isha Malviya.
Bigg Boss 17: Bigg Boss 17 is going through a lot of twists and turns ever since Samarth Jurel entered the house. The actor introduced himself as Isha Malviya's boyfriend which created a ruckus from Abhishek Kumar's emotional breakdown to confusions among housemates. Isha, earlier kept on denying about her relationship with Abhishek. However, the latter kept pursuing her and insisted that she should accept that they are dating. After her long denial, Isha accepted that Samarth is indeed her boyfriend. After Abhishek made peace with the duo, he later confronted Isha and spoke about their breakup. This angered Samarth as he threatened him to not speak to Isha about her past. He said, "Harkate aisi karoge na to tumhare saath koi nahi rahega, aurto ki izzat karna seekho (If you will behave like this then everyone will leave you, learn to respect women)". As Samarth tried to get physical with Abhishek, the housemates separated the duo. Netizens came up with hilarious reactions on the fight.
NETIZENS REACT TO SAMARTH JUREL-ABHISHEK KUMAR'S FIGHT:
— Mukesh Bangra (चौधरी) (@MukeshBangra12) October 30, 2023
Bro aap yeh splits villa bana rha hai ‍♀️
Ek ladki aur 2 bf

— Pֆყo Heba (@0hebafathi) October 30, 2023
Inka Abhi Start Hua Hai Yeh Sab Aage Yhi Chalta Rahega Daily

— आदेश कुमार (@wokeindian14) October 30, 2023
Ye kyaaaaaaaaaa hai

— Staryy (@Kajal18530127) October 30, 2023
Itnaa paas aake kon baat karta hai bhailog

— (@T_tweets5) October 30, 2023
abb koi iss dono ko rokna maa,t fight karke nikal jane do

— I Am Groot (@TAE42059491) October 30, 2023
Love for abhishek

— Abass Raina (@AbassRaina4) October 30, 2023
#AbhishekKumar Fire

— Vegabondiz (@Vegabondi) October 30, 2023
I like #SamarthJurel ❤️
Among these trio

But #MunawarFaruqui is who we want to watch more n more in #BiggBoss17 only ..@BeingSalmanKhan @ColorsTV

— afsheen khan (@afsheenaq) October 30, 2023
Saradin bass indono ka tamasha..!!

— Tanjin (@SweetSin_Tan) October 30, 2023
Samarath ke overacting

— Nishikant N Dandkar (@Nishikant1011) October 30, 2023
Samarth is green flag and Isha and Abhishek are biggest red flags

— meena srinivasan (@meenasrini9102) October 30, 2023
Um Team samarth as of now, he's indeed one sensible guy in this trio.

— poisonous truth (@PoisonousTruth7) October 30, 2023
Samarth is ryt here

— Aakash Tyagi (@AakashT95727539) October 30, 2023
Isha ye tune kya kiya

— Subhashree Panda (@Subhash97029431) October 30, 2023
Yrr har din inlogon ke drame nhi dekhne hame

— Shiny (@Shiny74084014) October 30, 2023
Samarth overacting agar itna hi pyaar tha toh kyu aaya bhai khud k liye aaya h wo Isha k liye nhi

— Varsha (@Varsha24735780) October 30, 2023
Arey ek baar ladhne dou, Vaise bhi nominate karte hi hou, physical hoge tou bhahr nikal jaye gye..
Tou iss se achaa aur mauka kab mille ga Gharwalo..

— ROTI (@prince_singhs) October 30, 2023
Good news! India.com is now on WhatsApp Channels. Subscribe today by clicking the link and stay updated with the latest news on entertainment and lifestyle. Click here!