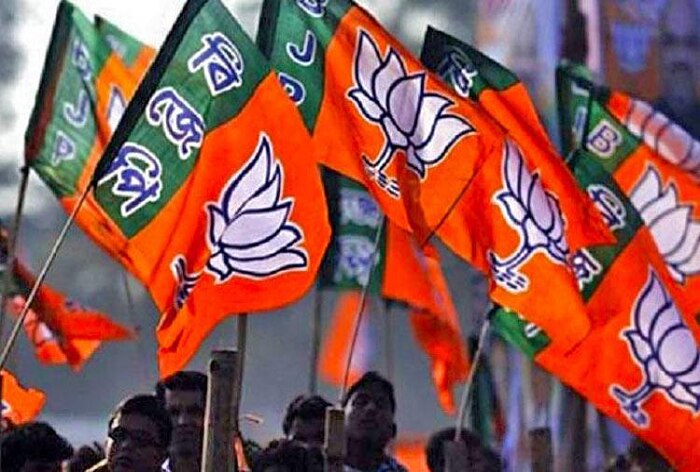 Madhya Pradesh Assembly Election 2023: Political analysts say this time around, the BJP is pinning hopes on tried and tested septuagenarians to retain power.
Bhopal: When it nominated seven MPs, including three Union ministers, and a general secretary for Madhya Pradesh assembly elections and organised whirlwind tours of Prime Minister Narendra Modi, the BJP left no room for doubt about its singular resolve to retain power in the state at any cost.
Behind its high-decibel campaign, powered by well-organised party machinery, the BJP also appears to have made a slight departure from its 'next generation' approach to stay ahead of an aggressive Congress and enhance its prospects of securing a majority of seats.
BJP Fields 14 Candidates Who Are 70-Plus
The saffron party seems to have gone a bit easy over age this time by fielding 14 candidates who are 70-plus, with the oldest being 80. In contrast, the opposition Congress has fielded nine septuagenarians for the November 17 polls.
According to political observers, BJP's move to go with warhorses could be the fallout of its drubbing in the Karnataka elections where it apparently picked younger candidates over old-timers like former chief minister Jagadish Shettar (67) and ex-deputy CM K S Eshwarappa, then 74.
The BJP has fielded Nagendra Singh Nagod (80), a former state minister, from the Nagod assembly constituency in Satna district, and Nagendra Singh (79) from Gurh in Rewa district. Gurh also offers a sharp contrast in AAP's Prakhar Pratap Singh, who left his job in the US to enter the fray as the youngest candidate in the state at 25.
Both Nagod and Singh, sitting MLAs, had expressed their unwillingness to fight elections around five months ago, said Jairam Shukla, a political observer and former editor of the monthly magazine 'Charavathi' brought out by Pandit Deendayal Vichar Prakashan in MP.
Jayant Malaiya (76) from Damoh, Jagannath Singh Raghuvanshi (75) from Chanderi in Ashok Nagar district, Sitasharan Sharma (73) from Hoshangabad in Narmadapuram, Bisahulal Singh (73) from Anuppur seat, Maya Singh (73) from Gwalior east have also been nominated by the BJP.
BJP Fields Several Veterans
The other veterans fielded by the BJP are Hajarilal Dangi (72) from Khilchipur in Rajgarh district, Premshankar Verma (72) from Seoni-Malwa in Narmadapuram, Jaisingh Maravi (71) from Jaitpur in Shahdol district, Gopal Bhargava (71) from Rehli in Sagar district, Ajay Vishnoi (71) from Patan in Jabalpur, Durgalal Vijay (71) from Sheopur seat and Gauri Shankar Bisen (71) from Balaghat.
In 2016, Sartaj Singh (then 76) was transitioned out of the Shivraj Singh Chouhan cabinet reportedly over age. Singh was denied a ticket in the 2018 assembly polls when he was 78. He quit BJP to join Congress and ran for the election from the Hoshangabad seat unsuccessfully. Kusum Mahdele (now 80), then a minister, had also been denied a ticket last time.
Congress Also Fields Nine 70-plus Candidates
The Congress, dubbed by the BJP as a party of worn-out leaders, has set up nine 70-plus candidates, the oldest being 77.
The Congress has fielded Narendra Nahata (77) from Manasa in Neemuch district, Kamal Nath (76) from Chhindwara, Bhanwar Singh Shekhawat (73) from Badnawar, Rajendra Kumar Singh (73) from Amarpatan, Girjashankar Sharma (73) from Hoshangabad, Govind Singh and Baijnath Singh Yadav, both 72, from Lahar in Bhind and Kolaras in Shivpuri, respectively, Sajjan Singh Verma and Subhash Sojatia, both 71, from Sonkach and Garroth, respectively.
Tickets to veterans in the BJP surprised many who recalled that in April 2019, the then BJP president Amit Shah said that the party had decided not to give Lok Sabha poll tickets to those above 75, leading to veteran leaders like LK Advani and Murali Manohar Joshi missing out.
BJP Pins Hopes On Septuagenarians To Retain Power
Senior journalist and political analyst Rakesh Dixit said, "This time around, the BJP is pinning hopes on tried and tested septuagenarians to retain power. It is just politics of convenience." Jairam Shukla said that the BJP move appears to be due to its performance in the previous polls in the state.
He recalled how Ramkrishna Kusmaria (81), who was not given ticket last time, damaged the party's prospects in Bundelkhand region by contesting as an independent in Damoh and Patharia seats in the Damoh district.
"Look what happened, Kusmaria secured 1,133 votes and around 13,000 votes in Damoh and Patharia, respectively. The BJP lost to Congress and the Bahujan Samaj Party by just 798 votes and 2,205 votes in Damoh and Patharia," he added.
Kusmaria later returned to the BJP. Ahead of the November 17 polls, the BJP government made him the chairman of MP State Backward Classes Commission to ensure that he does not rock its boat in Bundelkhand again, Shukla said.
He said that after VD Sharma (50) was made MP BJP chief in February 2020, the party began building young leadership. It nominated many young faces as district presidents.
However, said Shukla, "This did not go down well with the veterans and many of them stopped coming to party meetings chaired by their juniors." Political observer Girja Shankar said BJP has not officially announced that it won't give tickets to 75-plus candidates. "It has not officially set a rule or criteria on age. For a political party, winnability counts most and, keeping this in mind, it gives ticket to even bad characters," he added.
"Political parties make experiments and learn from them," he added.
The BJP has fired all cylinders by fielding seven Lok Sabha MPs, including Union ministers Narendra Singh Tomar, Prahlad Patel and Faggan Singh Kulaste, and general secretary Kailash Vijayvargiya and topping it up with severally rallies by its most charismatic leader, Prime Minister Narendra Modi.
The Congress last time topped the polls with a slender margin and formed the government with the help of BSP and SP and independents under Kamal Nath.
However, the government collapsed in March 2020 after a rebellion by Jyotiraditya Scindia and MLAs loyal to him, paving the way for the return of the BJP government headed by Shivraj Singh Chouhan.
Scindia loyalists were given key portfolios in Chouhan's cabinet after they joined BJP and won bypolls. Scindia was made the Union civil aviation minister.