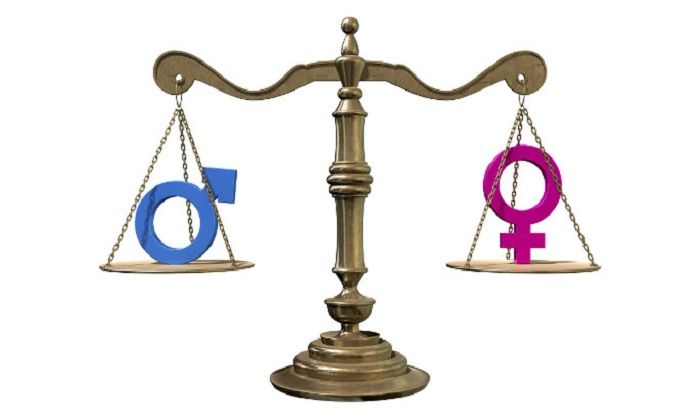 Lots of institutions and organisations have been working towards the vision of bringing in gender equality, both in urban and rural areas.
New Delhi: India has set high standards during the recent G20 summit. It has been a huge success, as India has been able to achieve the 'Delhi Declaration' consensus on the Russia-Ukraine conflict. We have successfully showcased our wherewithal in organising and hosting the greatest and world's biggest economies. We have shown the way forward for democracies and how each of these countries can contribute to the growth of others.
India as a nation has been taking a lot of initiatives in the recent past, for the World countries to follow. However, one major challenge, which India has to deal with is gender equality. Lots of institutions and organisations have been working towards the vision of bringing in gender equality, both in urban and rural areas.
Urban India has been making fast progress by giving equal opportunities to women in the field of education and the professional world, similarly, rural India is also working towards gender integration with the support of government programs, NGOs and CSOs. Thematic interventions are being carried out in remote villages and CSOs and NGOs are recognizing the importance of advancing gender equality.
NGOs and CSOs are coming together to strengthen collective agency, where strategies are developed to enhance the collective agency of women for accessing resources. There is integration of gender in agriculture and INRM (Integration of Natural Resource Management), which involves ensuring that gender perspectives are incorporated into program planning, implementation, and monitoring.
The organizations are trying to create a gender-differentiator for livelihood-based institutions promoted by the organization like PGs, water user groups and farm field schools. This approach recognizes and addresses the specific needs and challenges faced by women in these institutions.
There is increased focus towards building women farmers' harmony, where organizations are seeking to foster women solidarity at the district and state levels. From facilitating networking opportunities and connections with national networks like Mahila Kisan Adhikaar Manch (MAKAAM) and NCNF (Full Form) to helping build local connections, the organizations are working hard towards creating collaborative approach amongst women, so that they can work together in unity and with mutual understanding. Organisations like PRADAN are working towards gender-specific capacity-building programs in FY 2022-23.
It is also partnering with NRLM for gender integration in livelihood and social mobilisation programmes and has supported NRLM (in Jharkhand) to establish Gender Justice Centres at community institution level which are acting as centres for redressal of VAW and other issues of marginalization and discrimination. The organization has also placed a strong emphasis on promoting gender equality within the organization, by creating a strong conducive environment for driving the agenda forward.
However, there is a need for more and more organizations to come together and promote gender equality, which will ultimately help in uplifting rural livelihood. An organisation alone or two-three organizations cannot solve this complex challenge, which involves several political, social, economic, and ecological systems. Collaborative actions and partnerships with stakeholders have proven to bring large-scale transformative outcomes and reach out to larger numbers of women and families.
Strengthening the local governance structure, collaboration between Panchayats and women collectives can be important strategies to remove gender discrimination and poverty in the country. This is also a priority of the government as evidenced by the localization of SDGs in the guidelines of the Gram Panchayat Development Plan (GPDP), jointly released by the Ministry of Panchayati Raj (MoPR) and the Ministry of Rural Development (MoRD). In the past two years, there has been increased focus by these two departments on the grounding of the Village Poverty Reduction Plan (VPRP) and GPDP, along with bringing a gender focused approach.
All in all, there is a need for a collaborative ecosystem for supporting women in leadership roles in agriculture and water governance for better socioeconomic and environmental outcomes. Collaborative actions with the government, SHG collectives, NGOs, private sector, philanthropies, and academia for large-scale systems can together bring in change.
Concentrated actions on building women's collective agency in water and agriculture governance, forming coalitions that support governments in ensuring the development of policies and action plans, influencing water and agriculture-related policies for higher, targeted investments, and working with multiple networks can eventually make a change in rural India towards gender equality and overall rural development and progress in the country.
India has been proving its worth in multiple areas, standing tall with the world economies. It is time that the country eradicates gender discrimination from its roots, which will bring in humongous progress and economic development.
Written By: Sarbani Bose
(DISCLAIMER: The views and opinions expressed in this article are those of the author and do not necessarily reflect the official policy or position of India.com. The writer is solely responsible for any claims arising out of the contents of this article.)