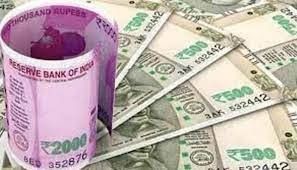 Diwali Bonanza: Centre Likely to Announce 78 Days Bonus For Railway Employees Today
New Delhi: At a crucial union cabinet meeting later in the day, the Central government is likely to announce Diwali bonus for Railway employees, sources told Zee News on Wednesday. It was also revealed that the Centre is likely to approve 78 days' Diwali bonus for the railway employees during the Cabinet meet. If approved, about 12 lakh Railway employees will be benefitted.
The development comes just a day after the Centre revived the Diwali bonus for its employees belonging to group C and Group D and certain categories of group B.
Issuing an office memorandum, the Department of Expenditure under the Finance Ministry stated in the order that the employees Group C, D and the contractual will get bonus this year, subject to fulfilling certain conditions of service.
The department further added that the maximum limit for payment of bonus under these orders will be Rs 7,000 monthly salary. However, the bonus will be applicable to eligible employees of central paramilitary and armed forces.
"The ceiling for payment of ad hoc bonus under these orders will be monthly emoluments of Rs 7,000," it said.
As per the Centre's order, employees who were in service as on March 31, 2021, and have rendered at least six months of continuous service during 2020-21 fiscal year would be eligible for this ad hoc bonus.