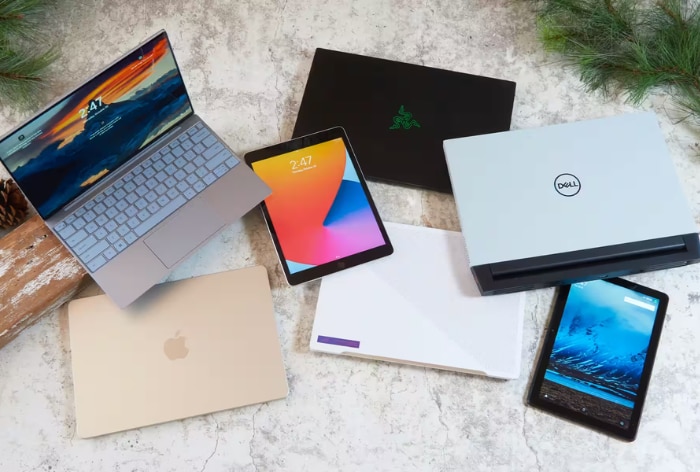 The central government has decided to scrap the plan to impose restrictions on laptop imports.
New Delhi: The Indian government has decided not to put any restrictions on laptop imports, reversing its previous decision. Trade Secretary Sunil Barthwal said that the government wants to keep a close eye on importers, but will not be imposing any bans. The government is holding consultations with the industry and will announce a new policy on laptop imports by the end of October, as per a report Inshorts.
Only a few months back, the Central government imposed restrictions on the importation of servers, laptops, tablets, and personal computers on Thursday. The Directorate General of Foreign Trade (DGFT) announced in a statement released that while the import of these commodities will be allowed with a license, some use cases have been exempted from the restrictions.
India has recently started incentivizing businesses to manufacture products domestically. This program has been successful in attracting several well-known smartphone manufacturers to assemble and manufacture their products in India. Chipmakers and semiconductor manufacturers are also showing increasing interest in India.
Why Did Centre Introduce Import Ban On Laptops And Tablets
Electronics imports, including laptops, tablets, and personal computers, totaled $19.7 billion from April to June, an increase of 6.25% over the same period last year. According to Reuters research, electronics imports account for 7% to 10% of total merchandise imports. India is looking to increase domestic production of these items, and these import restrictions are likely a step in that direction.
Import of Laptops, PCs, And Tablets Restricted
The restrictions include mailing, using couriers, or purchasing an individual laptop, tablet, desktop, or ultra-compact computer from an online retailer and shipping it to a recipient abroad. Imports under baggage rules also don't fall under these restrictions, the DGFT notification said.
Also, around 20 of these items have been exempt from an import license per consignment for purposes like research and development, testing, benchmarking and evaluation, repair and re-export, and product development. Given, imports shall be allowed subject to the condition that the imported goods shall be used for the stated purposes only and will not be sold.
Centre Goes Tough On Chinese Imports
There was also a report that that the Central Government was considering a proposal that may require finished IT hardware, like laptops, personal computers, and servers, to be imported only from 'trusted regions' This move is aimed at reducing imports from China due to increasing tensions between New Delhi and Beijing.
Implementing this measure could compel IT hardware companies to create new supply chains, as China is unlikely to be designated as a trusted region. The proposal is currently in the draft stage and is referred to as an "import management system," which would enable the government to monitor the sources of IT hardware imports, as per a report by the Indian Express.