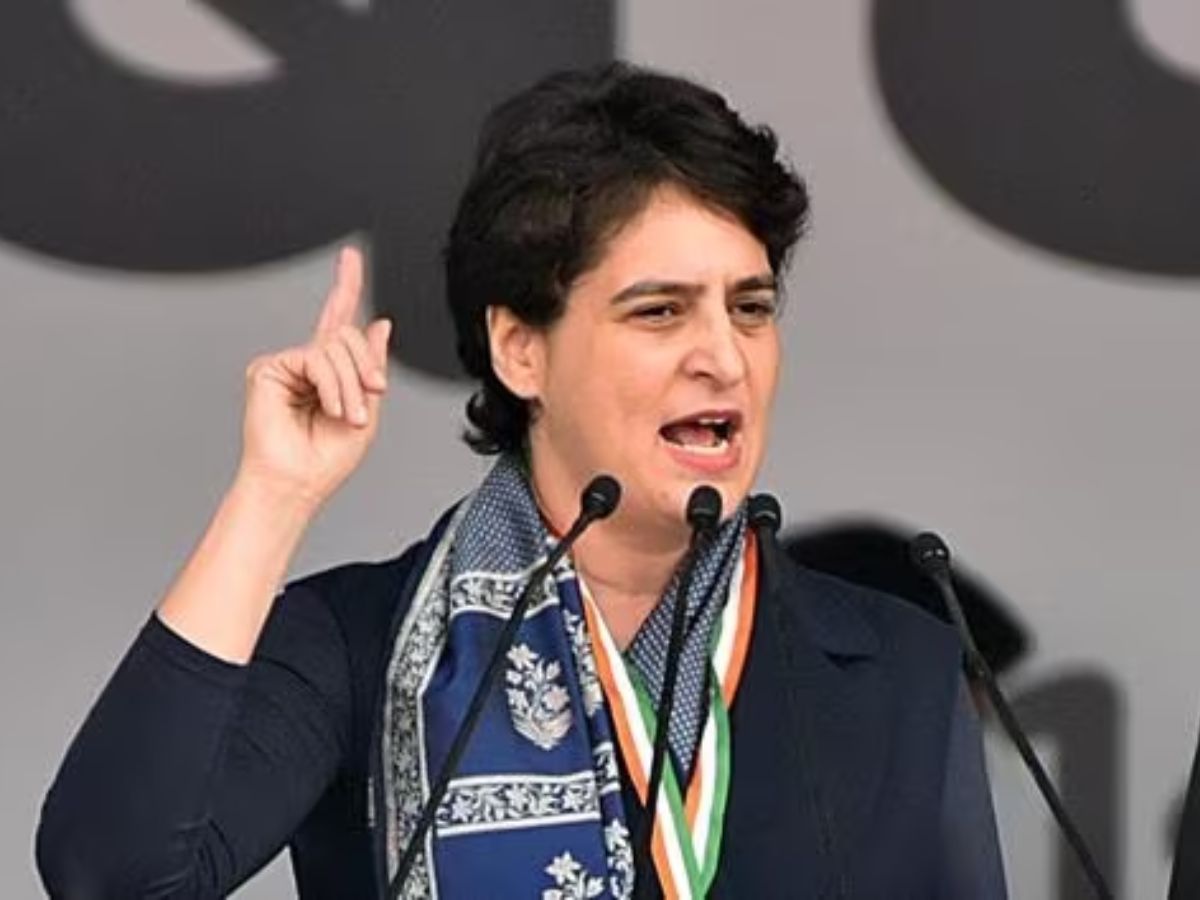 Chhattisgarh Assembly Election 2023: Priyanka Gandhi, in a rally has promised free electricity up to 200 units, if Congress Retains Power, i.e. the party is re-elected.
New Delhi: Election Commission announced the State Assembly Elections 2023 that are slated to be held in five states in the coming month, namely, Mizoram, Chhattisgarh, Rajasthan, Madhya Pradesh and Telangana. Ahead of these elections, various leaders of the different political parties are holding rallies and interacting with the general public who are their voters. Ahead of the Chhattisgarh Assembly Elections 2023, which will be held in two phases on November 7 and November 17, 2023, Priyanka Gandhi is speaking in a rally in Chhattisgarh. The Congress leader, in her speech, has promised her people free electricity if the political party retains power in the State.
Free Electricity If Congress Re-Elected: Priyanka Gandhi
As mentioned earlier, Congress leader Priyanka Gandhi, in a rally in Jalbandha, Chhattisgarh, ahead of the Chhattisgarh Assembly Election 2023, has promised the general public of free electricity up to 200 units if Congress retains power in the state. Priyanka Gandhi has also said, "If re-elected in Chhattisgarh, Congress will give Rs 500 subsidy per gas cylinder under Mahtari Nyay Yojna."
In another political development, Congress leader Bhupesh Baghel and Chhattisgarh Chief Minister has filed nomination from Patan Assembly Constituency.
#WATCH | Chhattisgarh CM and Congress leader Bhupesh Baghel files nomination from Patan Assembly Constituency.#ChhattisgarhElection2023 pic.twitter.com/Y4JTU9oPXJ

— ANI (@ANI) October 30, 2023
Rahul, Priyanka Gandhi To Participate In Rallies In Telangana
Congress leaders Priyanka Gandhi Vadra and Rahul Gandhi are set to participate in campaigns in Telangana on October 31 and November 1 respectively, for the November 30 assembly polls. According to Congress sources, Rahul Gandhi, besides addressing public meetings, will also participate in a padayatra from Shadnagar Railway Station to Shadnagar Chowrasta. Priyanka Gandhi will address a public meeting in Kollapur besides interacting with women in Devarakadra on the 'six guarantees' that the party has announced for Telangana, they said. Both the leaders earlier launched a bus yatra in the poll-bound state on October 18. AICC president Mallikarjun Kharge on Sunday addressed poll rallies in the state.