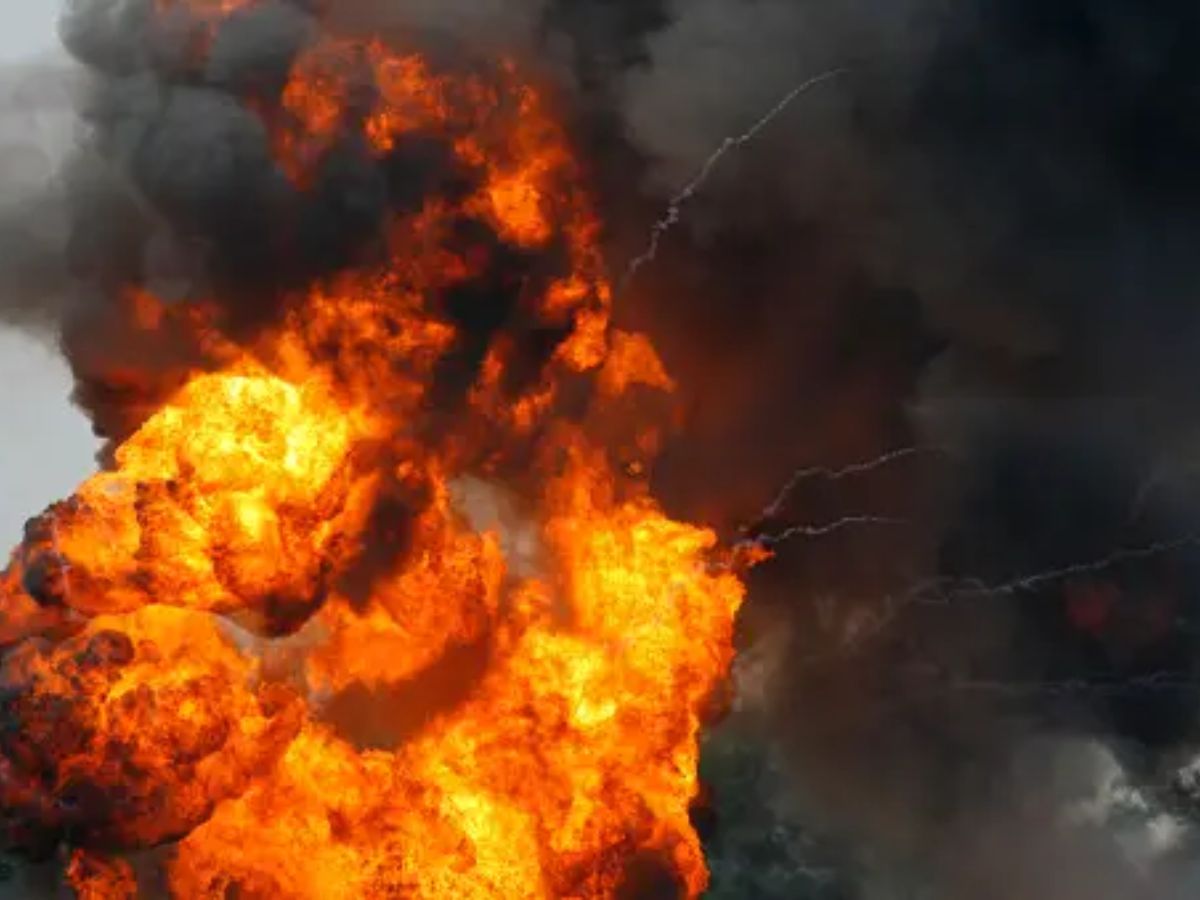 Chhattisgarh Election 2023: An IED Blast in the Tondamarka area of Sukma has been reported; a CRPF Jawan on election duty has been injured.
New Delhi: The State Assembly Elections 2023 are to be held in a total of five states in this month, namely, Mizoram, Chhattisgarh, Rajasthan, Madhya Pradesh and Telangana. From today, November 7, Mizoram Assembly Election 2023 and Chhattisgarh Assembly Election 2023 Phase 1 voting has begun. Special security arrangements have been made for the Chhattisgarh Election 2023 because certain areas of the state have a Naxal impact. An incident has been reported within an hour of voting; an IED blast has taken place in the Tondamarka area of Sukma and has injured a CRPF jawan who was on election duty.
IED Blast During Chhattisgarh Election 2023, CRPF Jawan Injured
As mentioned earlier, an IED Blast has been reported in Chhattisgarh during polling. According to news agency ANI, one jawan of CRPF CoBRA Battalion injured in an IED blast triggered by naxals in Tondamarka area of Sukma. The jawan was deployed for election duty; this update has been given by Sukma SP Kiran Chavan.
Chhattisgarh | One jawan of CRPF CoBRA Battalion injured in an IED blast triggered by naxals in Tondamarka area of Sukma. The jawan was deployed for election duty: Sukma SP Kiran Chavan

— ANI MP/CG/Rajasthan (@ANI_MP_CG_RJ) November 7, 2023
Chhattisgarh Election 2023: 60,000 Security Personnel Deployed In Bastar
Around 60,000 security personnel, 40,000 of them belonging to the Central Armed Police Forces (CAPF) and 20,000 from the state police, have been deployed for the smooth conduct of polls in Bastar division which has 12 assembly segments, they said. Members of the elite anti-Naxal unit CoBRA and women commandos will also be a part of the security apparatus, the police said. Due to security reasons, 149 polling stations in five assembly constituencies of the division have been shifted to the nearest police station and security camps, they said.
Naxal Activities To Be Monitored Through Drones
Naxal activities will be monitored through drones and helicopters. Bomb disposal team and dog squad will also be roped in, according to the police. Polling to the 90-member state assembly will be held in two phases on November 7 and 17. Twelve assembly seats of Bastar division are among the 20 constituencies that will see voting in the first phase.
Inspector General of Police Sundarraj P Says In A Statement..
Of the 12 seats, voting will be held from 7 am to 3 pm on Tuesday in Antagarh, Bhanupratappur, Kanker, Keshkal, Kondagaon, Narayanpur, Dantewada, Bijapur and Konta seats, while electors in the remaining three seats – Bastar, Jagdalpur and Chitrakot – will be able to cast their ballot between 8 am and 5 pm. A comprehensive security arrangement has been made for the assembly elections in Bastar division, Inspector General of Police (Bastar Range) Sundarraj P said in a statement on Sunday.
"Central paramilitary forces and special forces like District Reserve Guard, Special Task Force, Bastar Fighters (all units of state police) and CoBRA (Commando Battalion for Resolute Action – an elite unit of CRPF) have been deployed for security of polling station and roads," the statement said. Special forces from adjoining states like Telangana, Andhra Pradesh, Maharashtra and Odisha will also handle the front along the interstate border, he said.