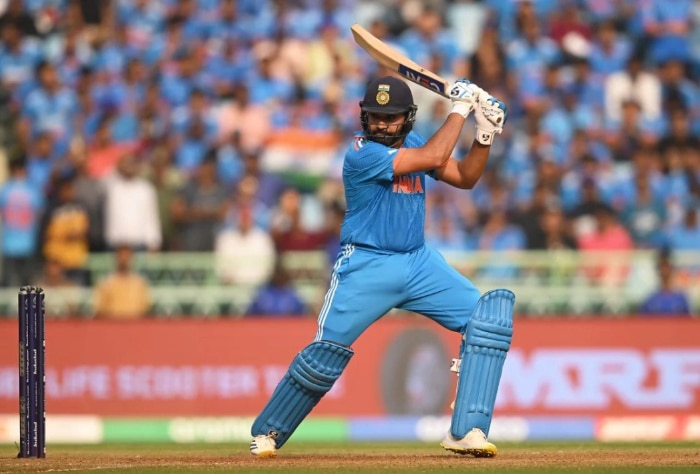 India beat England by 100 runs at the Ekana Sports City Stadium in Lucknow, on October 29
New Delhi: Rohit Sharma-led Indian cricket defeated Jos Buttler's England by a margin of 100 runs in match 29 of the ongoing edition of the ICC ODI World Cup 2023 at the Ekana Sports City Stadium in Lucknow, on October 29. Indian bowlers were the star of this match as they not only managed to defend a low score of 229 runs but also outclassed the English batting line-up by a mile. Even the Indian captain who received player of the match for his crucial 87-run knock praised the efforts of his bowling unit.
However, he did criticise batters including himself for throwing away their wickets. He said "This was the game, a lot of character in the squad. When the times were tough, all our experienced players stood up at the right time and got the game for us. Looking at how the tournament has gone for us, batting second in the first five games, we had to come and bat here. We were challenged upfront, they bowled pretty well upfront. For us to get to a total on a pitch that had something in it, we just wanted to get to a total where we could play with it."
"We were not great with the bat today. Losing three wickets isn't the ideal situation. When you are in a situation like that, all you are looking to do is create that long partnership, which we got. But couple of guys threw it at the end, including myself. All I was thinking was to be positive, the balls in my area I want to put it away, that's how you put pressure back on the bowlers and the opposition as well. When you look at the overall picture, I thought we were 30 runs short," said the Indian skipper in post-match presentation.
"It's not something you see everyday. When you start your innings, you have to somehow try and get a couple of wickets to put the pressure back on the opposition. With the experience that our seamers have now, you can always rely and bank on them to get those crucial breakthroughs. That's exactly what our seamers did. They exploited the conditions pretty well. There was swing, there was lateral a bit of lateral movement as well. They put the ball in the right areas to create that doubt in the batters' mind," Rohit added.
"We have a good balance, couple of good spinners, and the seamers have a lot of experience playing in these conditions. There's a fair bit of options and experience as well. It's very important that the batters put runs on the board, give them something to work with and then rely on them to do the magic," he concluded.
Put in to bat first for the first time in the competition, India could only make 229/9 on a tricky two-paced pitch. Captain Rohit Sharma top-scored for India with 87 from 101 balls and stood tall even as others fell around him.
Rohit held the innings together with a gritty knock laced with ten fours and three sixes, while adding 91 runs for the fourth wicket with K.L. Rahul. Suryakumar Yadav made a crucial 49 for India to go above 200.
England had scored 30 runs off their first 27 balls, but after that, Bumrah and Shami, along with Ravindra Jadeja and Kuldeep Yadav, blew them away with a fantastic show of accurate bowling to skittle the listless defending champions for 129 in 34.5 overs.
While Shami took 4-22, Bumrah was superb in 3-32. Kuldeep was great in 2-24 while Jadeja took 1-16 as England lost their fourth match in a row.