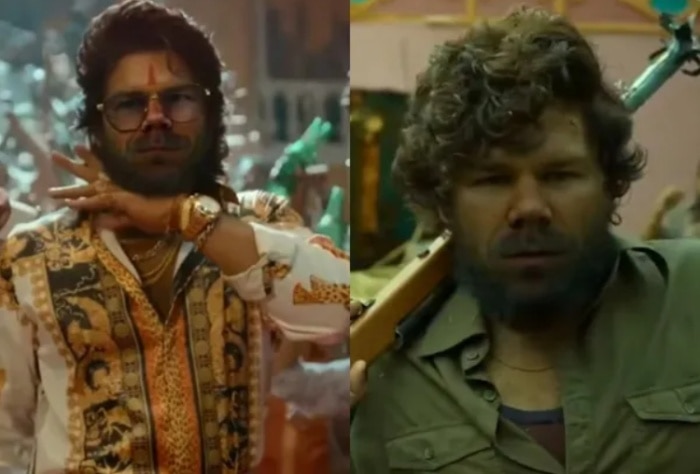 David Warner is currently in India for the ongoing ODI World Cup, where Australia have lost two out of three matches as of now.
New Delhi: Australia star batter David Warner congratulated Allu Arjun for the nomination of the Best Actor award for his superhit movie 'Pushpa'. Warner who is currently in India for the ODI World Cup 2023, the 36-year-old batter is one of the biggest fan of Allu Arjun.
Tollywood star Allu Arjun bagged the honour for Best Actor for 'Pushpa: The Rise'. He wore a traditional white outfit. The movie has also received the award for Best Music Direction, which was given to Devi Sri Prasad.
Warner took his Instagram and shared a photo of the team Pushpa and the photo went viral on social media, here is the photo:
David Warner congratulates Allu Arjun for winning the best actor award at National film awards.

Warner 🤝 Pushpa Craze 🤝 Allu Arjun. pic.twitter.com/Ny0s92EXPd

— Johns. (@CricCrazyJohns) October 18, 2023
The Australian cricketer, is a big fan of the Indian Telugu film Pushpa: The Rise – Part 1. He has been seen dancing to the film's songs on several occasions, and has even posted videos of himself doing so on social media.
In one video, Warner is seen dancing to the song "Saami Saami" with his daughters. In another video, he is seen dancing to the song "Srivalli" during a warm-up match before the 2022 T20 World Cup.
Warner's love for Pushpa has made him popular among Indian fans. He has even been given the nickname "Pushpa Raja" by some fans.
Warner's admiration for Pushpa is not just limited to the film's songs. He has also praised the film's lead actor, Allu Arjun, and its director, Sukumar.
In a recent interview, Warner said that he is a big fan of Allu Arjun and that he was impressed by his performance in Pushpa. He also said that he is looking forward to the sequel to the film.
Warner's love for Pushpa is a testament to the film's global reach and popularity. The film has been a huge success in India and around the world, and Warner is just one of the many people who have been captivated by it.