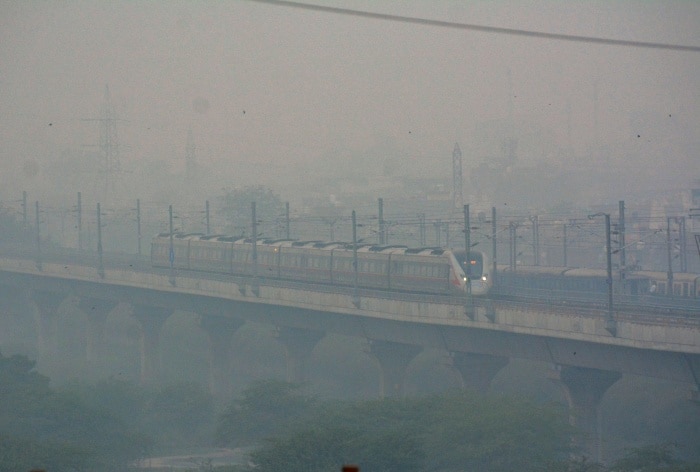 Children are more prone to developing respiratory problems due to weaken immunity amid rising pollution in Delhi. Here is how we may be able to safeguard them at home.
Delhi Air Pollution: Air pollution is a major global health problem, and children are particularly vulnerable to its effects. The rising toxicity in the air is driving a spike in respiratory and lung problems in people living in Delhi-NCR. The Air Quality Index (AQI) in Delhi still stands at 'very poor quality.' Blanketed with air pollution, children are more at risk. Their lungs are still developing, and they are more likely to breathe more rapidly than adults, which means they take in more pollutants.
Air pollution can cause a range of health problems in children, including asthma, bronchitis, pneumonia, and heart disease. It can also damage their developing lungs and brains. There are a number of things that parents can do to protect their children from air pollution.
DELHI POLLUTION: TIPS TO PROTECT CHILDREN AT HOME
Limit your child's exposure to air pollution: One of the best ways to protect your child from air pollution is to limit their exposure to it. This means avoid busy roads and other areas with high levels of air pollution. Avoiding outdoor activities on days when the air quality is poor.Keep children away from smokers. Secondhand smoke is a major source of air pollution, and it is especially harmful to children.
Improve indoor air quality: Even if you take steps to limit your child's exposure to outdoor air pollution, they can still be exposed to pollutants indoors. To improve indoor air quality use air purifiers and humidifiers to keep the inside of the home cleaner and less toxic.
Healthy Diet: Ensure a healthy diet rich in vitamins and minerals that helps to boost immunity. It is important for children in developing years to focus on their dietary habits. It can help to fight throat infections, and inflammation and guard the body from outside infection.
Breathing Exercises: Regular exercise is imperative for everyone. However, kids to should practises pranayam, deep breathing exercises to boost lung health and capacity.
Source of Pollution: The first step to protecting children from air pollution is to understand the sources of air pollution in your community. Common sources of air pollution include – Vehicles, factories, power plants, construction sites etc.  Once you know the sources of air pollution in your community, you can take steps to avoid them and reduce your child's exposure.
One of the best ways to protect your child from air pollution is to advocate for clean air in your community. Contact your elected officials and support policies that reduce air pollution. You can also get involved in local efforts to improve air quality, such as planting trees or volunteering for a clean air advocacy group.