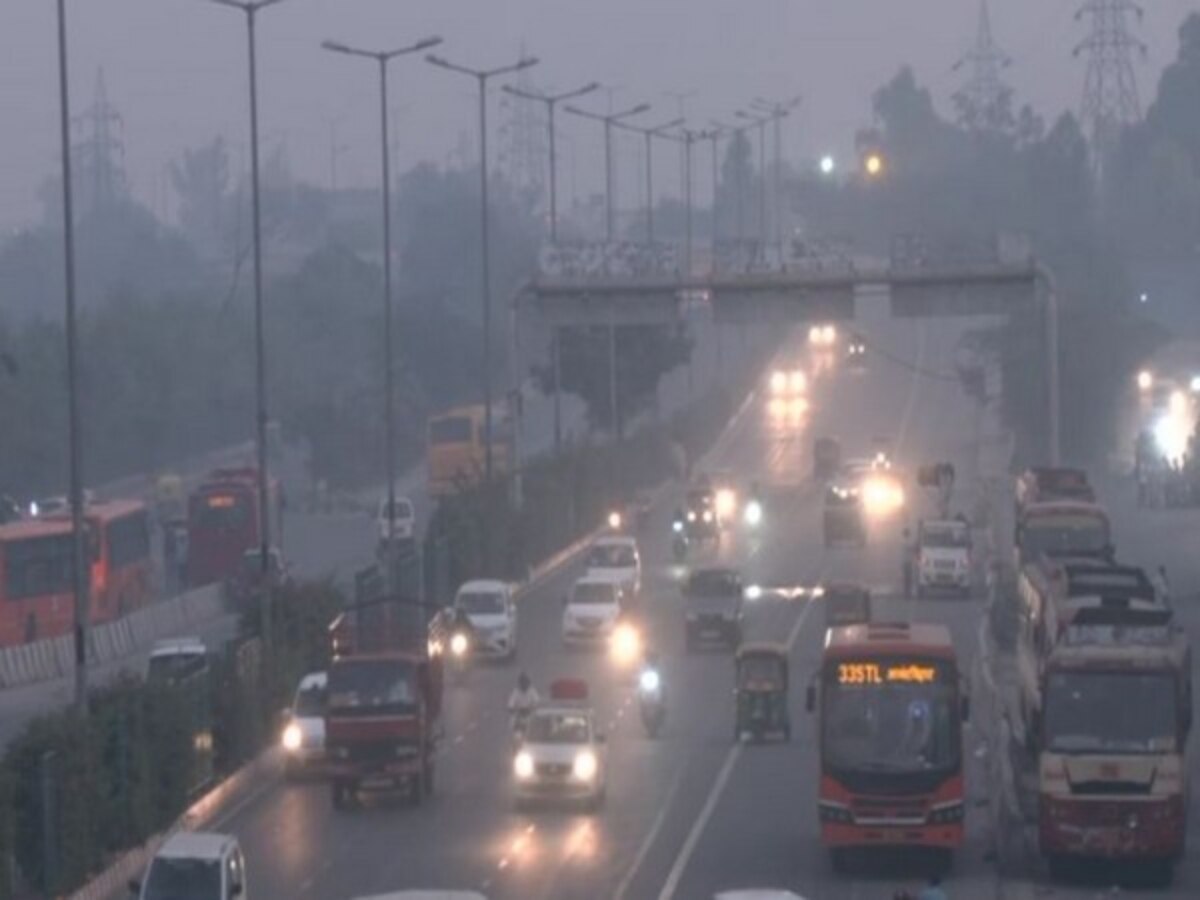 According to the Centre's Air Quality Early Warning System for Delhi, the city's air quality deteriorated to the 'very poor' category due to slow wind speed at night and a dip in temperatures. The air quality is expected to remain very poor till the end of the month, it said.
New Delhi: Delhi, the bustling heart of India, finds itself enveloped in a thick shroud of concern as its air quality plunges into the ominous "very poor" category. This alarming downgrade, recorded on a gloomy Saturday, casts a pall over the city's atmosphere, painting a grim picture of environmental distress. As the metropolis grapples with this growing crisis, weather monitoring agencies are sounding the alarm, warning that conditions are primed to deteriorate even further, much to the dismay of its residents.
The Central Pollution Control Board, the sentinel of Delhi's air quality, delivers a disheartening revelation: the city's 24-hour average Air Quality Index (AQI) has surged to a disconcerting 304. This significant uptick from the previous day's 261, which was already in the "poor" category, serves as a stark reminder of the city's worsening air pollution crisis. The week began with an AQI of 220 on Tuesday, but that number has been on a relentless upward trajectory, with readings of 243 on Wednesday, 256 on Thursday, and finally, the worrisome 304 on Saturday, as per a report covered in news agency PTI.
The AQI was 291 in neighbouring Ghaziabad, 272 in Faridabad, 252 in Gurugram, 284 in Noida and 346 in Greater Noida. An AQI between zero and 50 is considered 'good', 51 to 100 'satisfactory', 101 to 200'moderate', 201 to 300 'poor', 301 to 400'very poor', and 401 to 500'severe'.
According to the Centre's Air Quality Early Warning System for Delhi, the city's air quality deteriorated to the 'very poor' category due to slow wind speed at night and a dip in temperatures. The air quality is expected to remain very poor till the end of the month, it said.
Residents Advised To Take Precautions
Earlier in the day, Delhi Environment Minister Gopal Rai said the number of stubble-burning incidents recorded in neighbouring states so far is fewer than last year and the overall contribution of farm fires to the city's air pollution is expected to reduce. However, he cautioned that air pollution may increase in the coming days due to unfavourable meteorological conditions. Only around 2,500 stubble-burning incidents have been recorded so far, compared to 5,000 such cases during the same period last year, he told reporters here. Moreover, residents, especially senior citizens and patients, have been asked to take precautions.
Cases Of Stubble Burning Rising
According to the Indian Agricultural Research Institute, Punjab, which accounts for the maximum number of cases of stubble burning every year, reported 49,922 farm fires in 2022, compared to 71,304 the previous year and 83,002 in 2020.
The agrarian state logged 50,738 incidents of stubble burning in 2019, 59,684 in 2018, 67,079 in 2017, and 1,02,379 in 2016. Haryana recorded 3,661 farm fires in 2022, down from 6,987 in 2021 and 4,202 in 2020. The neighboring state witnessed 6,364 incidents of stubble burning in 2019, 9,225 in 2018, 13,085 in 2017, and 15,686 in 2016.
Unfavorable meteorological conditions and a cocktail of emissions from firecrackers and paddy straw burning, in addition to local sources of pollution, push Delhi-NCR's air quality to hazardous levels during winter.
According to an analysis conducted by the Delhi Pollution Control Committee, the capital experienced peak pollution from November 1 to November 15 when stubble-burning incidents in Punjab and Haryana peaked.
While Delhi is facing a sharp decline in air quality in the coming days, crucial data that helped the government prepare a strategy to mitigate the air pollution problem is missing.
The Ministry of Earth Sciences' System of Air Quality and Weather Forecasting and Research, which provided data about the contribution of smoke from farm fires to Delhi's air pollution, has not been providing updates, and associated officials are unaware of the reason.
"We are not aware of why updates on the SAFAR portal have stopped," said an official at the Indian Institute of Tropical Meteorology, which operates the website.
Similarly, data from the Decision Support System, a numerical model-based framework capable of identifying sources of particulate matter pollution in Delhi, isn't accessible to the general public anymore.
Allegations From Delhi Environment Minister Gopal Rai
Recently, Delhi Environment Minister Gopal Rai alleged the city government's study to determine pollution sources in the national capital has been halted "unilaterally and arbitrarily" on the orders of DPCC Chairman Ashwani Kumar.
The Delhi government had last month launched a 15-point action plan to mitigate air pollution in the capital during the winter season, with a strong emphasis on addressing dust pollution, vehicular emissions, and the open burning of garbage.
Special drives to check dust, vehicular and industrial pollution are already underway in the city.
In keeping with the practice of the last three years, Delhi had last month announced a comprehensive ban on the manufacture, storage, sale and use of firecrackers within the city. A public awareness campaign, 'Patakhe Nahi Diye Jalao,' will soon be reintroduced to discourage firecracker burning.
The government has also prepared a pollution mitigation plan for each of the 13 identified pollution hotspots — Narela, Bawana, Mundka, Wazirpur, Rohini, R K Puram, Okhla, Jahangirpuri, Anand Vihar, Punjabi Bagh, Mayapuri, Dwarka. Rai recently said the government has identified eight more pollution hotspots in addition to the existing 13 in the national capital and special teams will be deployed there to check pollution sources. He said the government has also decided to use suppressant powder to prevent dust pollution in the city.
Dust suppressants could include chemical agents like calcium chloride, magnesium chloride, lignosulfonates and various polymers. These chemicals work by attracting and binding fine dust particles together, making them too heavy to become airborne.
(With inputs from agencies)