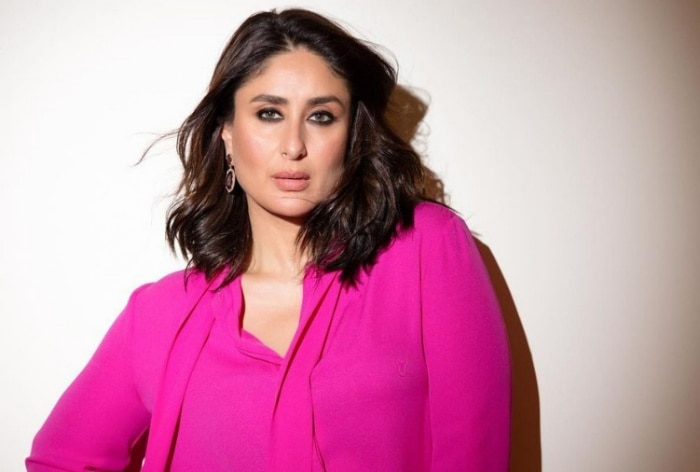 The article tries to sexualise Kareena Kapoor Khan at her age but ends up glorifying sexual harassment against a woman at workplace, say fans.
Kareena Kapoor Khan is what Bollywood is known for – glamour, extravaganza, stories, boldness and providing entertainment for ages. She is beautiful – off and on-screen. You give her a rug to wear and she'll make it work on her fabulous body but that doesn't mean you will indeed give her a piece of rug to flaunt and call it fashionable. Well, something similar happened with her latest photoshoot where the writer, while trying to sexualise her, ended up glorifying the sexual harassment Kareena and many actresses like her can be subjected to at the workplace. At least that's what the people on the internet think, especially women who simply see Kareena as a woman doing her job – trying to look attractive as part of that photoshoot.
The photos in that shoot are gorgeously shot with Kareena appearing in many sparkly gowns, posing seductively for the camera. She looks radiant in all of them and nothing about those photos looks crass but many people on the internet think that the writing does. The piece mentions men on the sets 'having boner' seeing Kareena doing her job, and how the writer feels like taking a 'bite of her flesh' and 'chewing off a chunk of her thigh'. It further talks about the actor's incredible curves visible from under the dress she's wearing and how the writer would want to 'put the face in it'. All this when the article had just begun and as many fans highlighted, they stopped reading it after that.
One person on Reddit shared a part of the article and a user commented, "In the age when we women need a respectful work environment there are lechers like her glorifying men having boners for a women hard at work. Absolute filth. Only thing I can visualise is a piece of flesh in front of frothing hyenas (sic)." Another wrote, "That's the most blatantly objectifying thing I've ever read. Reducing the actor to a piece of meat to be consumed. When did it become old-fashioned to just write that someone is very attractive? (sic)."
Dirty writing for Dirty Magazine ?
byu/Working_Fee_9581 inBollyBlindsNGossip
Kareena has been a part of the industry ever since her childhood. She is the girl who's raised on the movies sets having been born in the illustrious Kapoor family – with showman Raj Kapoor as her grandfather and Karisma Kapoor as her elder sister. She knows the tactics of the industry and has learnt at work. Apart from performing glamorous roles in movies like Kabhi Khushi Kabhie Gham and Jab We Met, she tried to go off-beat and picked films like Omkara, Heroine and Udta Punjab among others. After spending over 23 years in the industry as a legit actress, it's simply appalling to see people reducing her existence to a mere 'chunk of meat'. There's a thin line between calling someone sexy and objectifying him/her disrespectfully. You decide what this one looks like!