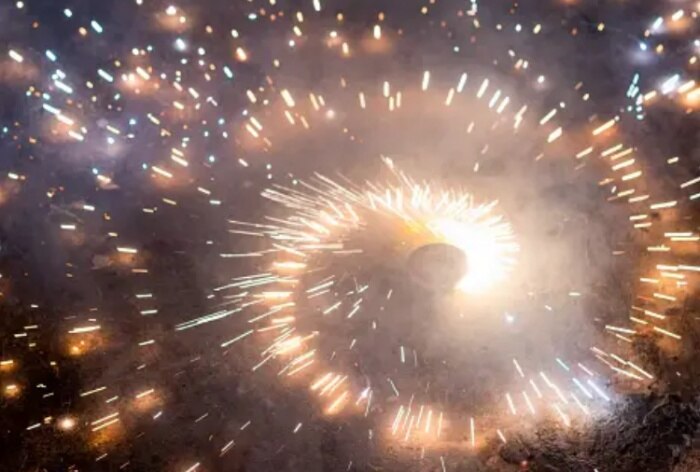 Diwali 2023: Asthma symptoms worsen around the festival of lights due to the elevated pollution levels. For those with breathing issues, extended exposure to air pollution during the event may be hazardous.


Diwali 2023: As the country gears up to celebrate Diwali on November 12, 2023, there is also a set of people who suffer due to this festival of light. The spike in air pollution levels during Diwali may exacerbate symptoms for those with asthma. A number of dangerous air pollutants, including sulfur dioxide, nitrogen dioxide, and minute particulate matter, are released when firecrackers burst. These pollutants are easily inhaled by the respiratory system and can lead to asthma attacks and breathing problems.
How Diwali Worsens Asthma Symptoms?
During Diwali, sudden asthma attacks in which the lining of the lungs' bronchial passageways swell and inhibit blood flow into the organs occur rather often. The arrival of winter, pyrotechnics, and the pollution that crackers produce are other contributing factors. The smoke and fumes released by firecrackers have the potential to irritate respiratory tracts, leading to mucus production that is elevated. Aside from causing asthma symptoms, these particles can also exacerbate anxiety and tension spurred on by loud noises.
5 Tips to Avoid The Risk of Asthma Attack
If you want to go outside, using a N95 mask might keep harmful smoke from getting in your nose. Nebulization is an additional treatment option for children with respiratory problems after consulting with their physicians, in addition to medicines.
Asthma sufferers also need to have an inhaler close at hand and stay away from Diwali cleaning and the scent of fresh paint.
Patients with asthma should abstain from artificial sweeteners and confections. Maintaining excellent general health with a balanced diet and abstaining from sugary treats is vital.
To expand your lung capacity, stay inside and conduct breathing exercises. This need to be a consistent aspect of your life. On the other hand, several breathing techniques can lessen the harmful consequences of pollution.
Wine and beer, among other alcoholic beverages, can trigger asthma attacks. Avoid increasing the likelihood of an asthma attack by abstaining from alcohol during Diwali, as there are already many variables that contribute to asthma attacks.