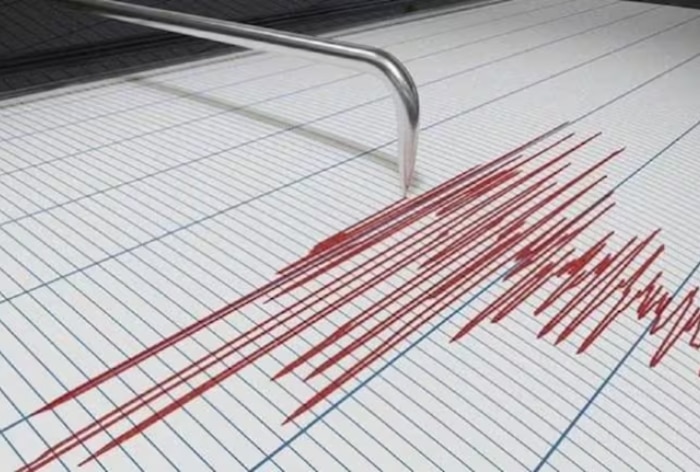 Earthquake Tremors Felt Across Delhi NCR For The 2nd Time In November.
New Delhi: An earthquake of magnitude 5.6 struck Nepal on November 6, 2023, at 16:16:40 IST. The epicenter of the earthquake was located at 28.89°N, 82.36°E, with a depth of 10 km. The earthquake was felt in many parts of Nepal, including Kathmandu, Pokhara, and Chitwan. There were no immediate reports of damage or injuries. The tremors have been felt all across Delhi, NCR.
Earthquake of Magnitude:5.6, Occurred on 06-11-2023, 16:16:40 IST, Lat: 28.89 & Long: 82.36, Depth: 10 Km ,Region: Nepal for more information Download the BhooKamp App https://t.co/TXMwjzCLks @KirenRijiju @Ravi_MoES @Dr_Mishra1966 @ndmaindia @Indiametdept pic.twitter.com/HM8ZaYMlZH

— National Center for Seismology (@NCS_Earthquake) November 6, 2023
Reasons Why Delhi NCR Is Prone To Earthquakes
Here are the reasons why Delhi NCR receives so many earthquakes throughout the year.
Delhi's location on the Indian-Eurasian plate boundary, the presence of active fault lines, and the soft soil underlying the region make it prone to earthquakes. The constant movement of the tectonic plates builds up stress in the Earth's crust, which can be released as an earthquake. Active fault lines, where the plates meet, are particularly susceptible to slipping and triggering earthquakes. The soft soil amplifies the shaking caused by earthquakes, increasing the risk of damage to buildings and infrastructure.
(Note: This is a developing story and more updates will be shared soon.)