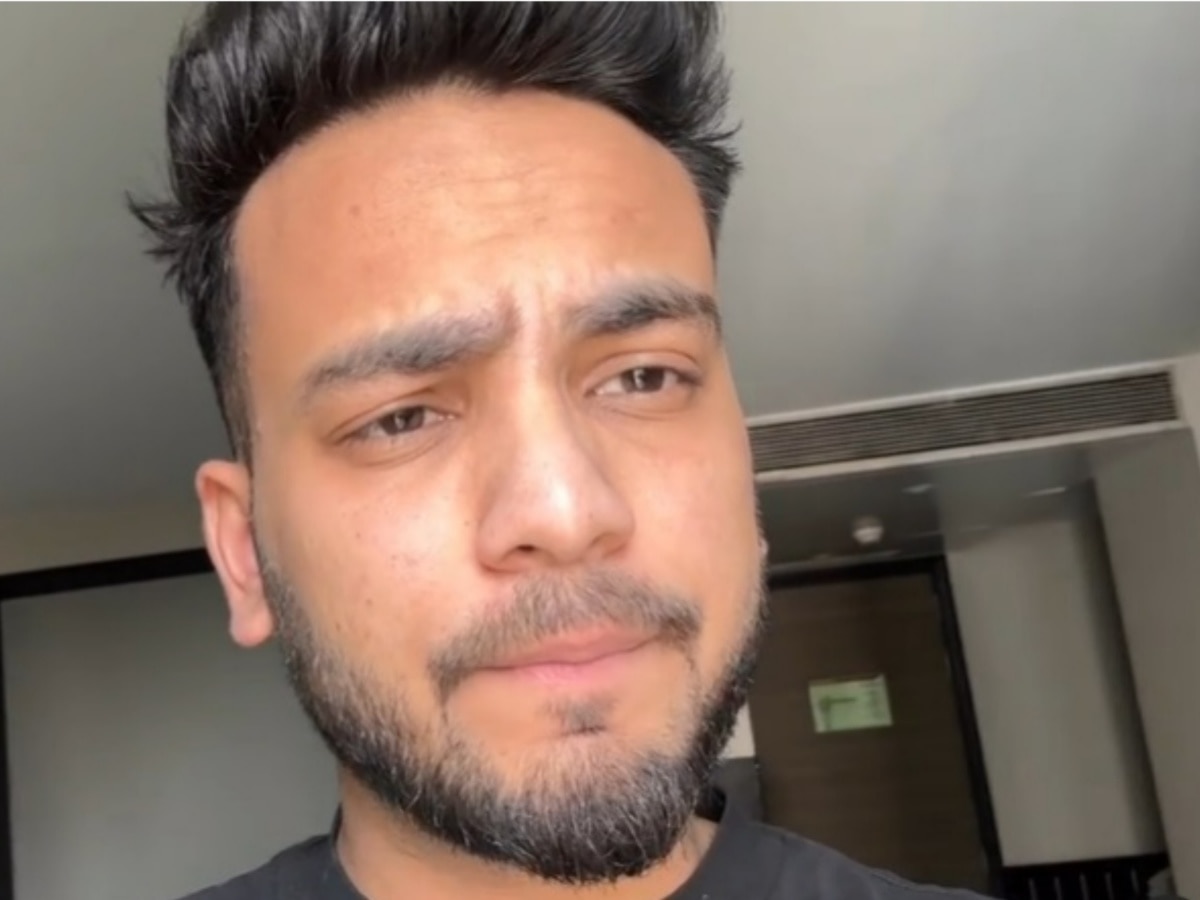 Elvish Yadav releases a video after Noida Police book him for alleged involvement in a rave party case where 'snake venom' was supplied.
Elvish Yadav drugs case update: Bigg Boss OTT season 2 winner Elvish Yadav has been booked by the Noida police for his alleged involvement in a drugs-related case. The police on Thursday night raided a party, allegedly organised by Elvish, in sector 49 of Noida and arrested a few individuals for supplying and consuming snake venom, a modern substitute for drugs. It was further revealed that upon questioning, these individuals informed the police about supplying snake venom to the Bigg Boss OTT 2 winner as well. On Friday morning, Elvish released an official video denying all the reports and defending himself.
The popular social media star mentioned that the reports about his alleged arrest in the case and other claims are false. "I just wanted to say that there's no truth to the rumours of my involvement in this drugs case. All these claims are simply baseless and have not even one per cent of truth in them. I am ready to cooperate with the UP Police and I want to request to the authorities and the honourable CM of Uttar Pradesh, Yogi Adiyanath ji, that I will take full responsibility for the case if they find me involved in the matter in any capability. I also request the media to not malign my name until anyone has solid proof of my involvement in the case. I have nothing to do with these claims and rumours (sic)," he said in the video.
Check Elvish Yadav's Viral Video Statement After Being Booked in Drugs Case:
Meanwhile, another video is being circulated on social media in which Elvish is seen playing with a snake. Interestingly, the Bigg Boss OTT star didn't mention the said video or comment on the 'snakes' that have been rescued from the party.
As per a report published on India TV, the police filed an FIR against Elvish and five others in the rave party case and also rescued nine snakes including five cobras from the same party. the report further mentioned that the police questioned a few individuals at the party who informed them that they were charging a hefty sum for allegedly distributing and supplying snake venom at these parties. The suspected individuals further said they deliver these snakes and supply drugs to the Bigg Boss OTT 2 winner as well. The investigation has begun and more suspects are being questioned to confirm Elvish's involvement in the case. As the news broke on Friday morning and went viral, BJP leader Maneka Gandhi reacted to the issue and called for Elvish's arrest.
Watch this space for all the latest updates in the case!