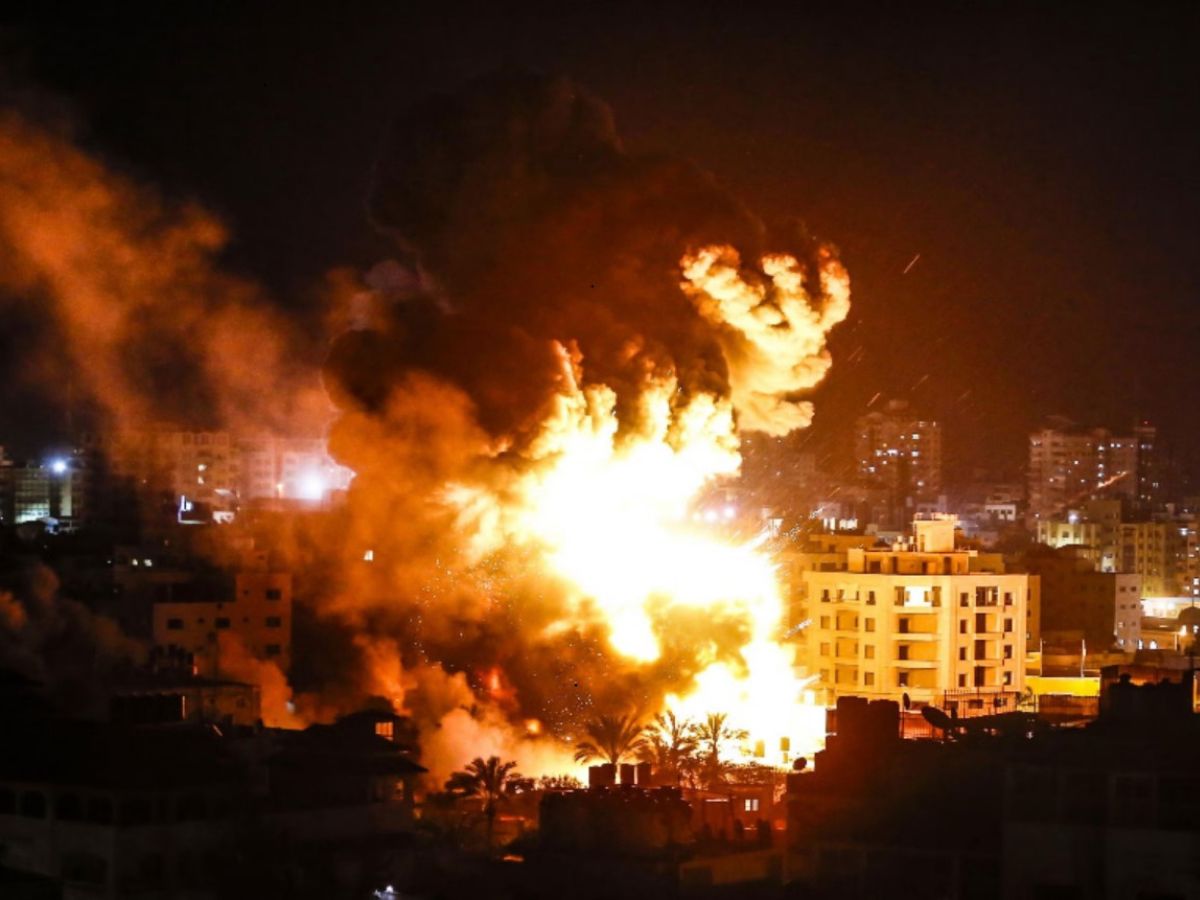 Israel Palestine War has been raging for close to two weeks now and the attacks do not seem to stop anytime soon. An Israeli woman exclusively shares her horrific experiences amid the raining missile attacks during Israel-Hamas War..
New Delhi: In the early hours of October 7, the Palestinian Islamic Resistance Movement, Hamas fired 5000 rockets from Gaza Strip at Israel and this started a full-fledged war between both the nations. It has almost been two weeks and the war continues with full-fledged attacks from both sides, killing more than 3000 people in both the places and injuring more than 10,000. Thousands of families have been broken, children are 'missing', women and kids have been held hostage and the injured are not being given proper treatment due to loss of resources. The war has had a lasting effect on all the civilians in both the countries.. amid the Israel-Hamas War, an Israeli woman exclusively shares her horrific experience about how there have been non-syop missile attacks on their homes, how they have been mourning and only seeing mourning around them and how despite all this, they are hopeful for a better future..
'Almost Non-Stop Missiles Attacks On Our Homes Continue..'
The Israeli woman, who has requested to remain anonymous, shares her painful experience as she lives in her hometown, Tel Aviv during the raging war. She says, 'As the days pass, our aching increases. Israel's a tiny state, (the size of New Jersey) and every Israeli is mourning as we all closely know affected survivors and mourning families. We're heart broken from horror testimonies fractionally told by traumatized new holocaust survives. The almost non-stop missile attacks on our homes are continuing.'
'As Long As There's A Star In The Horizon, We Shall Overcome..'
Despite the raging war, non-stop attacks, acquaintances and city people being killed and terrorists opening fire, the people of Israel are ready to stick together and do all that they can, to help each other and stay united in the worst of the worst circumstances. She says, 'We're mourning with family and neighbors who are lucky to be able to bring their loved ones to rest and horrified with those who know that their loved ones are captured in the hands of the Evil with no mercy. Yet, EVERYONE is active in volunteering, in assisting, in repairing, in caring.'
Sharing a photograph of 'hope', the Israeli woman says, 'As long as there's a star in the horizon, we shall overcome. Let it be..'
'Sleepless Nights Amid Missiles Attack, Stuck At 8th Floor…'
Earlier also, the lady had narrated her situation in Tel-Aviv, the ground-reality of the Israel-Palestine Conflict. She says that everyone is very tired but cannot sleep because of the missile attacks. In her words, "We're so tired, exhausted, but can't go to bed since there's missiles attacking our homes again. Since we live on the 8th floor, we can't get to the underground shelter on time, so our secure area is the main staircase." This is from October 9, which was two days after the attacks began.
How Was The Situation On The First Day Of War?
The Israeli resident also narrated her ordeal on October 8, when she said that the dimensions of this shocking horror, perhaps the biggest terror attack in history, are unimaginable. Hundreds murdered and thousands injured, many in critical state. Searches are continuously going on, miles around the controversial Gaza Strip, for wounded survivors and bodies of those who have lost their lives. Dozens of hostages, mostly civilians of all ages.
The resident of Tel Aviv, Israel had also said, "All through yesterday we heard the petrifying whispering calls from mothers and children hiding in locked shelter rooms, with terrorists in their homes trying to break in, and burning the houses around them. We heard courageous stories of survivors from the peace nature party who hid and scrolled for hours to safety while watching their friends shot around them. Many bravery stories will be never told, as the heroes aren't with us any more."