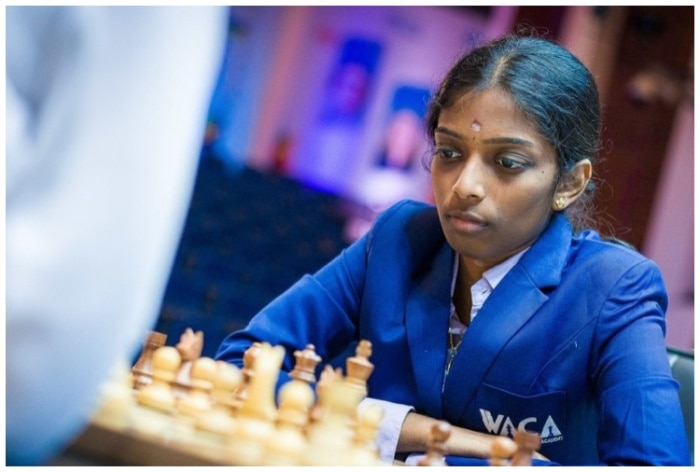 Vaishali R qualified for the Candidates Tournament 2024 after her victory in FIDE Grand Swiss event in Isle of Man. R Praggnanandhaa and Vaishali R are the most-celebrated chess siblings currently.

New Delhi: Months after R Praggnanandhaa finished second in the FIDE World Cup 2023, his sister Vaishali R is following her brother's path to become the world's most-celebrated chess siblings. The development comes after the 22-year-old qualified for the women's Candidates Tournament next year following her victory in the FIDE Grand Swiss event in the Isle of Man on Sunday. Vaishali is just three points away from 2500 rating to be a Grandmaster.
Vaishali started playing chess as a distraction from cartoons when she was a kid. Soon the sport became a hobby for her and eventually her obsession. Currently pursuing her post-graduate degree, the win om Sunday came as a surprise for Vaishali.
"This tournament is the biggest win in my career so far. I started as the 12th seed. I didn't come here with many expectations," said Vaishali who manages her academics equally as her chess career. Interestingly, it was Vaishali who started chess first before Praggnanandhaa came into picture.
"I started playing chess first… When I used to play at home, Pragg would come and disturb me. So my parents got a second chess set at home," Vaishali told FIDE. Although an introvert, Vaishali presses her aggressive button when it comes to her game.
"But away from the board, as a person, I am an introvert. I don't socialise much. I prefer my close circle. I like to be in my own space," she said. The Candidates Tournament is an event that decides the challenger to the world champion.