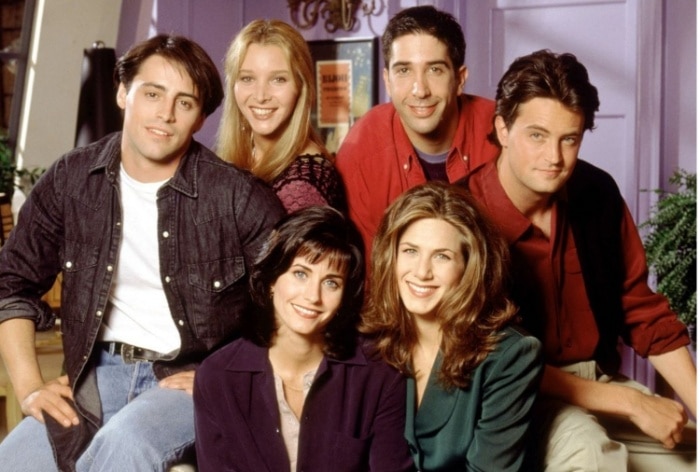 FRIENDS director James Burrow has revealed that Jennifer Anniston, Courteny Cox and Lisa Kudrow are extremely saddened after Mathew Perry's demise.
FRIENDS Director Gets Emotional on Mathew Perry's Demise: James Burrow, who directed the popular American sitcom FRIENDS, recently spoke about Mathew Perry's demise. The filmmaker recalled his late colleague and his recovery from addiction. He said that the whole team was proud of Mathew as he was doing well since past couple of years. James also told that the team is devastated ever since the news of his demise came. He revealed that Jennifer Anniston, Courteney Cox and Lisa Kudrow are 'destroyed' as they mourn the loss of their former co-star and friend. The filmmaker stated that the whole team was like a family to Mathew stood by him and helped him during his difficult phase.
FRIENDS DIRECTOR GETS EMOTIONAL AS HE REMEMBERS MATHEW PERRY
James, in an interaction with the portal Today, said, "We were so proud of him these last couple of years that he was making this remarkable recovery." He further added, "He was part of a family, and he was the first one to not be part of that family anymore. I texted the girls (Jennifer Aniston, Courteney Cox, and Lisa Kudrow) the day we found out and they were destroyed. It's a brother dying." He lauded Matthew's casting as Chandler Bing an called it a "perfect meld." He pointed out that Matthew was always present in the moment while he was in front of the camera "even though he wasn't speaking." According to a report, "The entire cast is close, they will be devastated because they were together through the best of times and worst of times. And when Matty was sick, they protected him, they looked after him fiercely," as quoted by Page Six. In a previous interview with Today, FRIENDS creator Marta Kauffman said, "He didn't seem weighed down by anything. He was in a really good place, which is why this seems so unfair." Marth revealed that she was concerned about him when they shot for Friends: The Reunion and stated, "Knowing he had been through everything he'd been through and every time he had surgery, they're giving him opioids for pain, and the cycle starts over again. So yes, I was concerned about what point he was in the cycle at that moment."
The late actor's family also issued an emotional statement recently which read as, "We are heartbroken by the tragic loss of our beloved son and brother. Matthew brought so much joy to the world, both as an actor and a friend. You all meant so much to him and we appreciate the tremendous outpouring of love."
Mathew also played lead roles in films like Fools Rush In (1997), Almost Heroes (1998), Three to Tango (1999), The Whole Nine Yards (2000), Serving Sara (2002), The Whole Ten Yards (2005), and 17 Again (2009). His Friends episode where Julia Roberts made a cameo, and he was paired opposite her got a lot of praise from fans. The duo's romantic chemistry and comic timings was much appreciated and lauded.
May the departed soul rest in peace!