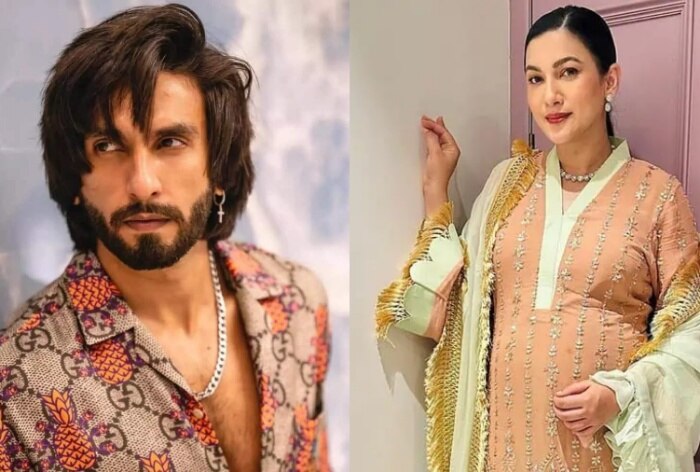 Gauahar Khan recounted an emotional incident from her pregnancy days when she met actor Ranveer Singh. Read on.
Gauahar Khan shared insights into her experience of working rigorously during her pregnancy. The actress disclosed that she continued working until the second trimester and was actively involved in hosting shows worldwide and traveling until the eighth month of her pregnancy. Gauahar, in a conversation with ETimes, expressed her passion for hosting live events and mentioned that she hosted the opening event of the football World Cup in Qatar and various other shows during this phase.
Gauahar Khan recounted an emotional incident from one of her live shows involving actor Ranveer Singh. The actor revealed she frequently encountered Ranveer Singh at live events while pregnant, and during one such occasion, Ranveer was amazed at her dedication to work during pregnancy. Gauahar shared that Ranveer, in a sweet gesture, held her stomach and said a prayer for her baby, expressing admiration for her ability to balance personal and professional life. "During that time, Ranveer Singh met me back-to-back for three or four live events, and he was amazed. He was like Gauahar, how are you doing this in 7 months of pregnancy? He was so sweet; he actually held my stomach and said a little prayer for my baby. He told the baby how he must be like his mother when he comes out, and your mother is a rock star. I got so emotional when he was doing that. Mashallah. It was so beautiful to know that people appreciate the fact that you can be strong, beautiful and glamorous even when you are pregnant", she told the portal.
Gauahar also opened up about her pregnancy journey in a previous interview with Hauterrfly, where she revealed surprising details. The actress mentioned that she drove herself to the delivery room and praised her husband, Zaid, for being supportive. Gauahar highlighted that she loves driving and continued to do so throughout her pregnancy, including on the day of her delivery.
The actress described her husband as 'amazing' and appreciated his understanding of her preferences, emphasizing that she felt empowered to continue driving even during such a significant moment in her life.