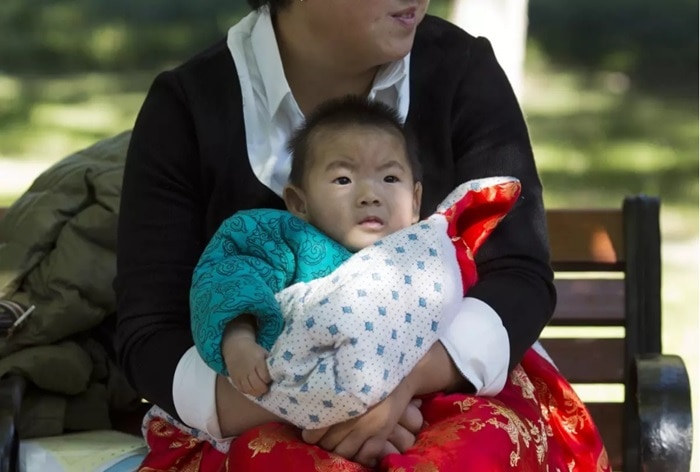 Xi urged leaders to get it on women's radar by guiding them "to play their unique role in carrying forward the traditional virtues of the Chinese nation."
Beijing: For many years, China had forbidden women from having more than one Child. Now, Chinese President Xi Jinping said women have a critical role and must establish a "new trend of family," as the nation grapples with an aging population and record decline in the birth rate. "We should actively foster a new type of marriage and childbearing culture," he said at the gathering, held every five years by China's Community Party, adding that it was the role of party officials to influence young people's views on "love and marriage, fertility and family."
Xi urged leaders to get it on women's radar by guiding them "to play their unique role in carrying forward the traditional virtues of the Chinese nation." He however made no mention of women at work, making it clear to many that the Communist Party is much more interested in keeping women at home.
It is necessary to "actively cultivate a new culture of marriage and childbearing and strengthen guidance on young people's view on marriage, childbirth and family," he said.
Some Chinese media outlets have cushioned this fact in its coverage of the meeting, with one China Daily headline reading: "Xi calls for fully leveraging the strength of women." The article then noted that Xi called upon women to "contribute their wisdom and strength" to Chinese modernization.
Factors including high child care costs, career hindrance, gender discrimination and not wanting to get married have deterred many young Chinese women from having children.
Earlier this year, China's National Bureau of Statistics reported the first population drop since the 1960s. Fears over the declining birth rate are coupled with fears over the burgeoning number of elderly, as the Chinese Academy of Sciences predicts the pension system will run out of money by 2035.
In the last two years, authorities across China have unveiled measures to lift the country's birth rate, including financial incentives and expanding child care facilities. State media has often linked population development to the strength and "rejuvenation" of the country.