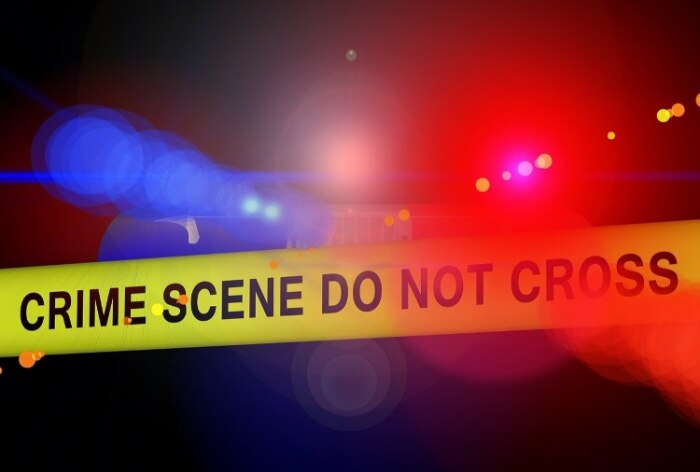 A 40-year-old man was beaten to death by organisers of a Navratri Garba event in Gujarat after he got into a spat with the accused over his daughter's prize.
Gujarat News: A Gujarat father was allegedly bludgeoned to death by the by the organisers of a Navratri programme after a heated tussle over his 11-year-old daughter's prize in a garba competition. According to the police, the deceased victim, identified as 40-year-old Sarman Odedara viciously assaulted with sticks and other blunt objects by the accused men after he got into a spat with them over his daughter being given only one prize despite winning two events.
Odedara's daughter had complained that the organizers gave her only one prize despite despite winning two events, police said on Wednesday.
An official said the incident took place at around 2 AM on Tuesday when the victim was attacked with wooden sticks and other blunt objects by the seven accused near Krishna Park Society in Porbandar.
"All the seven accused involved in the murder of Odedara were arrested by the police," Deputy Superintendent of Police, Rutu Raba said.
The accused included Raja Kuchhadia, Raju Keshwala, Ramde Bokhiria, Pratik Gorania and three of their accomplices, Raba said.
As per the first information report (FIR), the accused had organised a garba dance event on the occasion of Navratri near a school adjacent to Krishna Park, where the Odedara family lives.
In her complaint to Udhyognagar police in Porbandar, Odedara's wife Maliben said she went to confront the organisers on Monday night when their 11-year-old daughter came home after playing garba and complained that though she had won two different events, she was given only one prize by the organisers.
When Maliben went to the organisers with her daughter's complaint, Keshwala apparently rudely told her to accept the decision. Take the prize or leave it, she was told, says the FIR.
Soon, Kuchhadia and Bokhiria also arrived at the spot and allegedly started arguing with Maliben. They even threatened to kill her if she did not leave the spot.
As per the FIR, the wives of Kuchhadia and Keshwala also verbally abused Maliben and asked her to leave the place. Maliben and her daughter then went back home around 1 am.
After an hour, when Maliben and her husband were sitting outside their house, the four main accused and three of their accomplices came there on motorcycles and started beating Odedara using sticks and wooden planks, according to the FIR.
Maliben also received injuries when she tried to save her husband. The accused then took Odedara to the garba venue on their bikes and thrashed him till the arrival of the police, who were alerted by the victim's minor daughter.
Odedara was rushed to a hospital by the police in their vehicle, but he could not be saved, the FIR said.
(With PTI inputs)