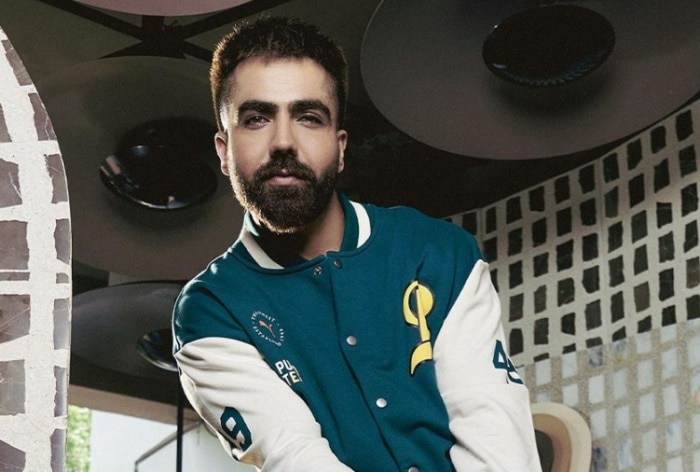 Singer Harrdy Sandhu talks about role reversal and how a fan harassed him on stage at a private function. The popular Punjabi artiste narrated the whole incident.
Mumbai: Singer Harrdy Sandhu is beginning his debut India tour in November. Before going on to his maiden singing tour in the country, the singer spoke to the media and mentioned how even artistes like him are subjected to harassment by fans. The 'Bijli' creator revealed an incident from a private function where he was performing and was sexually harassed by a woman.
Harrdy said it was a wedding and he was performing on stage when one of the guests requested him to let her join him on the stage. He narrated that even though he was reluctant initially, he obliged the request and agreed to dance with her on the stage. Next, he saw that the woman hugged him and started licking his ear. Harrdy said he was flabbergasted to have experienced it. He said he couldn't do anything and simply finished his performance.
In an interview with Brut India, the singer said, "I told her, 'If I call you, other people will also want that and it will be difficult'. But, she wouldn't budge. She insisted on being on stage. Then, I gave in. I said, 'Aap aa jao (You please come)'. She came up and requested to dance with me on a song. I said, 'Okay, let's do it'." He went on to talk about the horrible experience at the wedding and said, "We danced to one song and then she asked 'Can I hug you?' I said okay. She hugged me and she licked my ear. Now, think about it. What if the roles were reversed? What could I have said? These things happen (sic)."
Harrdy highlighted how celebrities are often subjected to the worst kind of harassment. Something similar happened to singer Atif Aslam when he was performing on stage a few days back. A few fans threw coins at him as he came closer to the crowd. Atif though retaliated and asked them to show some respect. He asked them to donate the money and not waste it on him.
Your thoughts on Harrdy's experience?