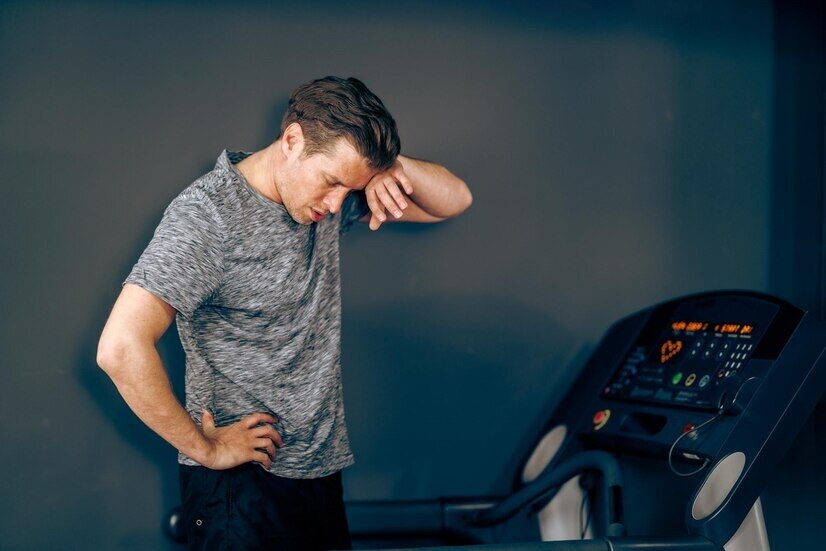 Heart attacks are caused when there is a sudden blockage in the coronary arteries supplying blood to the heart muscle. Although exercising daily is said to have many health benefits. It spikes your heart rate strengthens your cardiac muscles and helps to increase your lung capacity. But according to a recent study, exercise could increase the risk of a heart attack. Here are 7 hidden factors that could contribute to a heart attack during exercise. Understanding these potential triggers is important for ensuring a safe and healthy workout routine.
Unexpected Causes of Heart Attack During Workout
Undiagnosed Heart Conditions:
Some individuals may have undiagnosed heart conditions, such as coronary artery disease, which can elevate the risk of a heart attack during physical exertion. Regular medical check-ups can help identify and manage such conditions.
Dehydration:
Insufficient fluid intake can lead to dehydration, putting additional stress on the heart. Staying well-hydrated is essential for cardiovascular health, especially during exercise.
Electrolyte Imbalance: Low levels of essential electrolytes like potassium and sodium can disrupt the heart's electrical activity. Ensuring a balanced diet and considering electrolyte-rich foods or drinks is important.
Extreme Weather Conditions:
Exercising in extreme temperatures, whether excessively hot or cold, can strain the cardiovascular system. It's crucial to adapt the workout intensity to the environmental conditions.
Excessive Caffeine or Stimulant Use:
Overconsumption of caffeine or stimulation can lead to an increased heart rate and blood pressure, potentially triggering a heart event. Moderation is key when it comes to stimulant intake.
Sudden Intense Exercise: Engaging in sudden, vigorous exercise without a proper warm-up can put undue stress on the heart. Gradual progression in intensity and duration is advisable.
Ignoring Warning Signs: Disregarding symptoms such as chest pain, shortness of breath, or extreme fatigue during exercise can be dangerous. It's important to listen to the body and seek medical attention if any concerning signs arise.