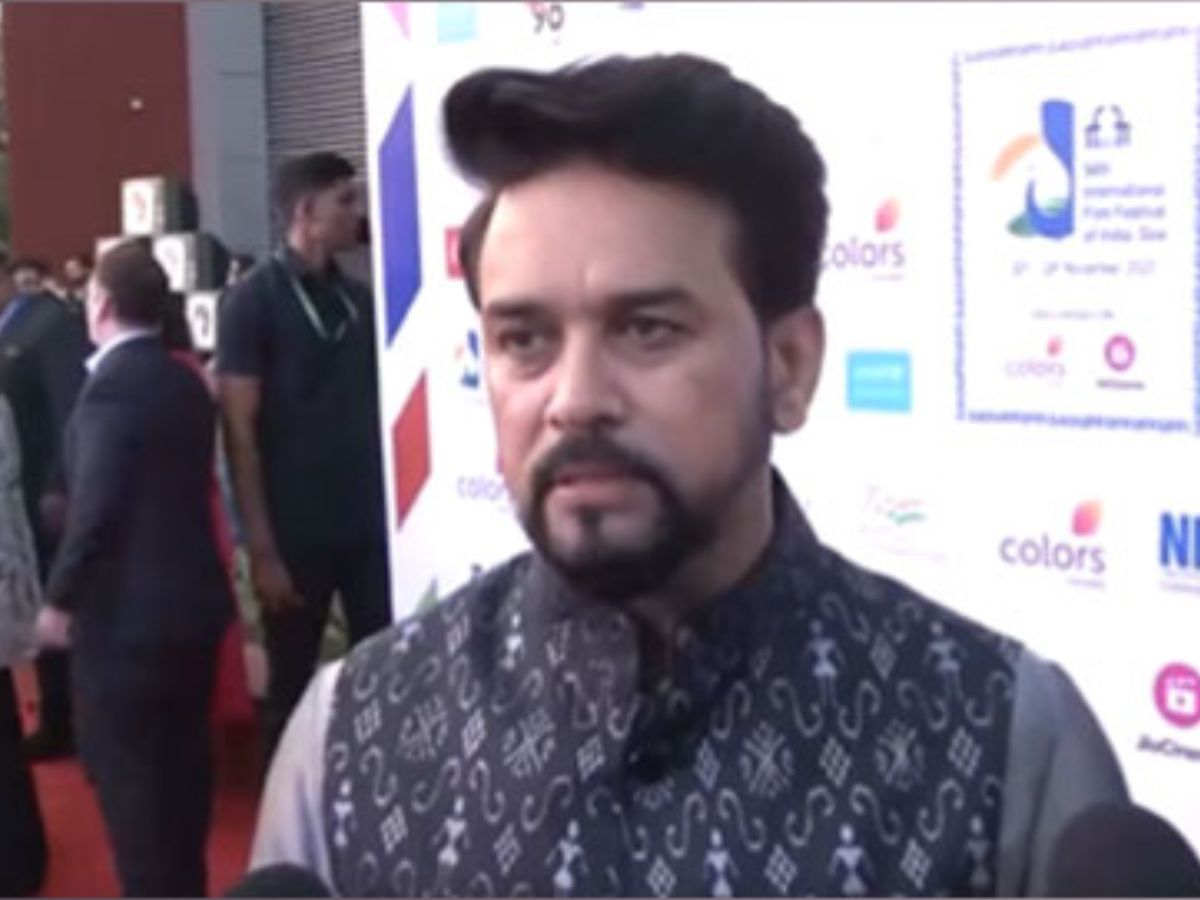 IFFI 2023: Union Minister of Information and Broadcasting, Anurag Thakur reveals that government is soon going to announce a new filmmaking policy and there is going to be a boost in the incentives.
New Delhi: The 54th edition of the International Film Festival of India (IFFI) has begun on November 20, 2023 at the Shyama Prasad Mookerjee Stadium and will go on for the next nine days. The Union Minister of Information and Broadcasting, Anurag Thakur spoke at the inauguration of the 54th Goa International Film Festival where he revealed that the government is going to reveal a new filmmaking policy; the political leader also expressed his confidence in the policy by saying that it would rank among one of the best film policies in the world and would thus emphasize the global appeal of IFFI. Addressing the significant interest in the festival, Thakur noted the substantial increase in applications, reaching over 2,000, nearly three times more than the previous year. He attributed this surge to the festival's international recognition and highlighted the growing post-production work in India, particularly in areas like VFX, audio, visuals, gaming, comics, and animation.
Impressive Annual Growth In India's Media-Entertainment Industry
During his address during the inauguration, Anurag Thakur highlighted the impressive annual growth rate of 20% in India's media and entertainment industry, positioning the country among the world's top five markets. He emphasized the substantial role of the film market, not only in South-East Asia but globally.
Indian Media Entertainment Industry with an annual growth rate of 20% and the market is hailed as 5th largest and most globalised industry in the world: Anurag Thakur, I&B Minister at inauguration of 54th Goa International Film Festival (20/11) pic.twitter.com/69hfACz7Lc

— ANI (@ANI) November 21, 2023
Anurag Thakur Announces Boost In Incentives
The Incentives Scheme for the Production of Foreign Films, initially introduced last year in Cannes, offered a reimbursement of up to 30% of production expenses, capped at Rs. 2.5 Crore. In a noteworthy development, Thakur announced a significant boost in incentives for foreign film production, increasing from 30% to 40%. The enhanced incentive now covers 40% of incurred expenses, with a raised cap of Rs. 30 crore (over 3.5 million US Dollars). An additional 5% bonus is introduced for projects featuring Significant Indian Content (SIC). This move aims to attract medium and big-budget international film projects to India, simplifying foreign film productions and promoting the 'Ease of Doing Business in India.'
Thakur, making the announcement in Goa, sees this shift as a testament to India's commitment to artistic expression, reinforcing its status as a preferred destination for cinematic ventures. These policy interventions align with broader goals of economic stimulation, job creation, and the promotion of tourism and culture. The initiatives are anticipated to benefit sunrise industries such as AVGC (Animation, Visual Effects, and Postproduction services), according to the Ministry of Information & Broadcasting press release.
(Inputs from ANI)