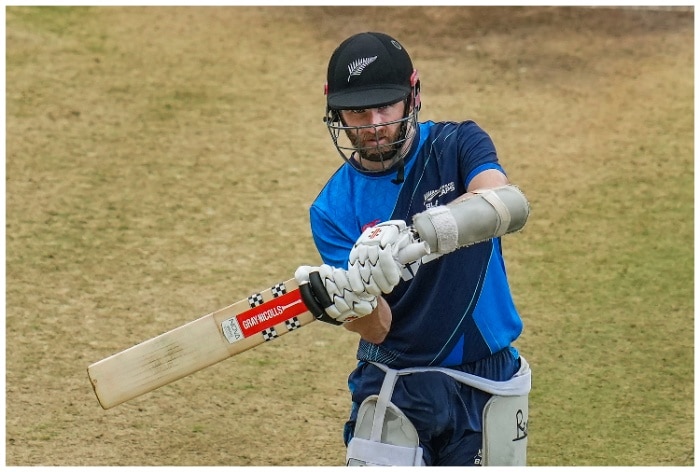 India were the first team to enter the ODI World Cup 2023 semifinals while New Zealand became the fourth side to make it to the knockouts.

Mumbai: New Zealand are okay with the 'underdogs' tag ahead of the ODI World Cup 2023 semifinal against India, said captain Kane Williamson on Tuesday. New Zealand, having finished fourth after the league stage, will be taking on the Men in Blue for the second consecutive time in an ODI World Cup semifinal. Last time the Kiwis broke Indian hearts in Manchester, in what was then Indian captain MS Dhoni's last international game.
India are considered as the favourites against New Zealand, who the last to book their semifinal slot with India being the first side in the final four. South Africa face Australia in the secnd semifinal on Thursday in Kolkata. India have gone unbeaten in the World Cup so far, winning all their nine matches in the league round and are the only team to do so.
"The underdog thing — from what you guys write I do not think it has changed too much, but that is fine you know, and India have been exceptional," Williamson told the media on the eve of the World Cup semifinal at the Wankhede Stadium.
However, the New Zealand captain said the semifinals would place every side on an even keel and the Kiwis have as much chance as their opponents. "(India are) one of the, if not the best team going around and playing cricket that matches that, but we know as well on our day when we play our best cricket, it certainly gives us the best chance, and anything can happen," he said.
The Black Caps skipper, who had to deal with his knee injury in the ongoing tournament, praised the hosts for creating the balance despite losing their only all-rounder Pandya midway through the league stage.
"Every team has a slightly different balance that they rely on and naturally with the injury to Hardik — it meant that their balance changed a little bit, but certainly did not change the outcome of what they were doing," said Williamson, who played in five out of nine league games.
"They (India) adjusted nicely, and you know our team tends to, or has done in the past anyway, played with a slightly different balance. When you get into tournaments as well, it is guys being nice and familiar with the roles that they have, whether that is with the ball or with the bat, and it all goes quite quickly so you are trying to make sure you build on those performances as a team," he said.
"(India) have done it better than anybody so far in this competition. As a side, I think we have done some good stuff too," he added.