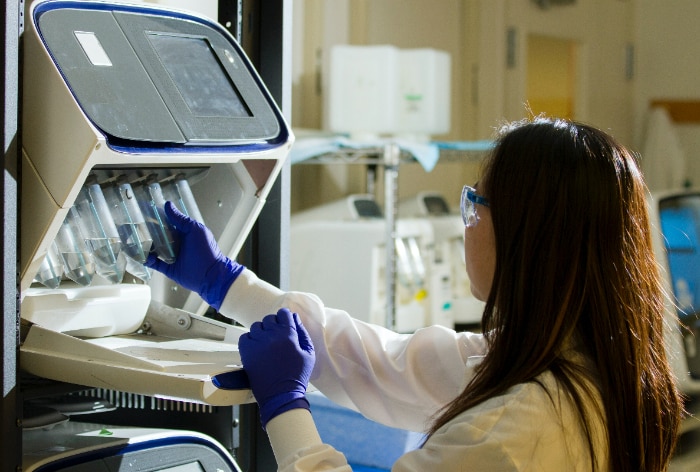 Biotechnology is the technology of tomorrow as IT has already reached its saturation point, said the Union Minister.
Global Bio-India – 2023: "India is poised to be among the top 5 Global Bio-manufacturing hubs by 2025," said Union Minister Dr Jitendra Singh adding that biotechnology has the potential to become an important instrument of global trade and bio-economy contributing to India's overall economy. Dr Jitendra Singh said this on Saturday while launching the website of "Global Bio-India – 2023", a mega International congregation on Biotechnology, to be held at Pragati Maidan from 4-6 December 2023. "Today India's bio-economy is $80 Billion. and we look forward to having $300 Billion by 2030," he said.
He said that India's bio-economy witnessed a double-digit growth rate and is now being rated among the top 12 biotechnology destinations in the world and bio-economy is going to be a hugely lucrative source of livelihood in the times to come.
"Biotechnology sector in India has evolved over the last three decades and has made significant contributions to various sectors including Health, Medicine, Agriculture, Industry, and Bio-Informatics," he said. Biotech StartUps are crucial to India's future economy, he added.
"Biotech Startups have grown 100 times in the last 8 years from 52 odd startups in 2014 to 6,300 plus presently. Every day 3 Biotech Start-Ups are getting incorporated in India with aspirations to provide viable technological solutions," he said.
Biotechnology is the technology of tomorrow as IT has already reached its saturation point, said the Union Minister.
"India has a huge wealth of bioresources, an unsaturated resource waiting to be harnessed and an advantage in Biotechnology especially due to the vast biodiversity and the unique bioresources in the Himalayas. Then there is the 7,500 kms long coastline and last year we launched the Samudrayaan which is going to dig the biodiversity beneath the seas," he said.
Today there are over 3,000 Agritech Startups and are very successful in areas like Aroma Mission and Lavender cultivation, informed Dr Singh. "About 4,000 people are engaged with Lavender cultivation and earning lakhs of rupees, quite a few of them do not have high qualifications, but are very innovative," he said.
The Department of Biotechnology has been supporting R&D innovations in Advanced Biofuels and "Waste to Energy" technologies.
"In the future, garbage will be reduced to zero. Everything will be recycled," he said, citing the recycling technology developed by the Dehradun-based Indian Institute of Petroleum (CSIR-IIP) by designing a van that collects waste cooking oil and converts it into biofuel.