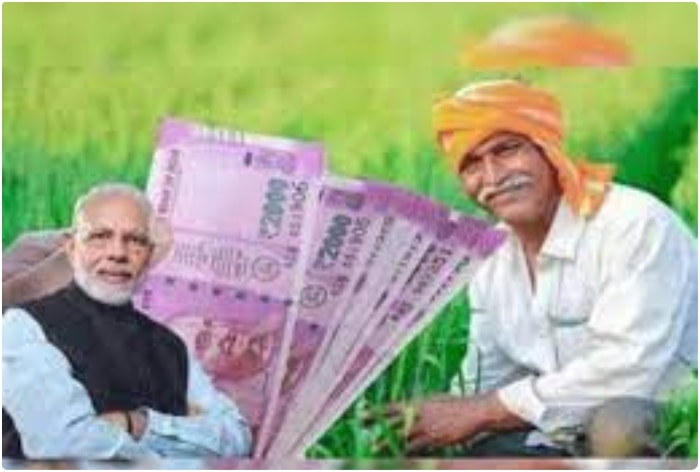 PM Kisan Samman Nidhi Yojana : The beneficiaries are currently getting only Rs 6,000 per year under PM-Kisan Yojana.
PM Kisan Samman Nidhi Yojana:  Here comes a big update for the farmers in Rajasthan, who have applied for the PM Kisan Yojana. While addressing a political rally in Rajasthan, PM Modi made a big announcement for the farmers in the state and said the state government will give Rs 12,000 per year to farmers under PM Kisan Samman Nidhi. Currently, the beneficiaries are getting only Rs 6,000 per year under PM-Kisan Yojana.
While addressing a poll rally in Rajasthan's Hanumangarh, PM Modi said that those who cheated farmers won't be spared and added that the Rajsthan BJP has decided to purchase crops on MSP from the farmers and not only this, the farmers will also be given a bonus if the party is voted to power.
"The Rajasthan BJP has decided to purchase crops on MSP from farmers and will also provide a bonus. Rajasthan BJP has decided to give farmers Rs 12,000 through the Pradhan Mantri Kisan Samman Nidhi Yojana," PM Modi said.
PM Modi made another promise and said the fuel prices will be reviewed if the BJP forms government in Rajasthan.
"In the neighbouring states of Rajasthan, there is a BJP government. Petrol is Rs 12-13 cheaper there compared to Rajasthan… But the Congress government in Rajasthan sells petrol at higher prices…I give a guarantee that after the BJP government is formed, the prices of petrol and diesel will be reviewed," said PM Modi.
On November 15, PM Modi disbursed the 15th installment of PM Kian Yojana to eligible farmers and transferred the amount through DBT to the bank accounts of eligible beneficiaries.
As part of the PM-Kisan scheme, all landholding farmers' families are provided the financial benefit of Rs 6,000 per annum, payable in three equal instalments of Rs 2,000.
It should be noted that PM Modi on July 27 released the 14th instalment of the Prime Minister Kisan Samman Nidhi Scheme (PM-Kisan) worth Rs 17,000 crore for about 8.5 crore eligible farmers.
PM Kisan Yojana: How To Check Beneficiary Status?
First log in to the official website — pmkisan.gov.in
Then on the home page, click on the tab 'Know Your Status' on the right side of the page
After this, you have to enter you registration number and fill Captcha Code, and select 'Get Data' option
Then, your beneficiary status will come up on the screen.
PM Kisan Yojana: How to Check Your Name on Beneficiary List
First visit the official website www.pmkisan.gov.in
Click on the 'Beneficiary list' tab.
Select details from the drop-down such as select state, district, sub-district, block, and village
Click on the 'Get report' tab
How to register For PM Kisan Yojana
First log in to pmkisan.gov.in official website and go to farmer's corner
Then click on New Farmer Registration and enter Aadhaar number and fill captcha
After this, enter details and click on 'Yes'
Fill the information asked in the PM Kisan application form 2023, save it and take a print out for future reference.