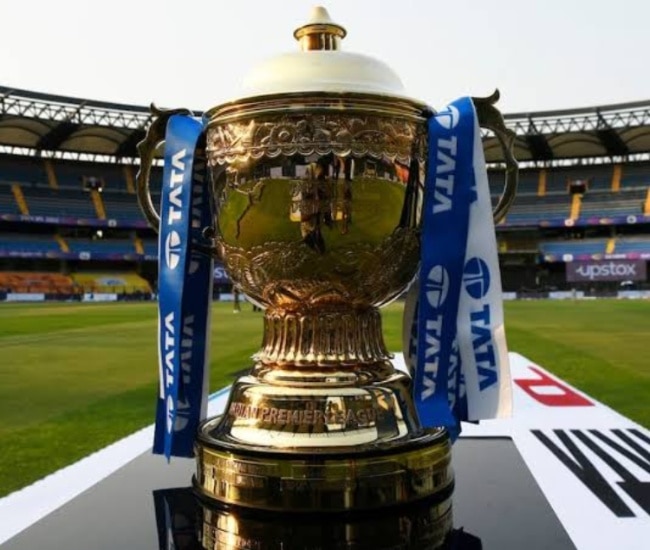 The Indian Premier League players auction haven't been held outside India in history of the competition.
New Delhi: The auction for the upcoming Indian Premier League (IPL) is likely to take place on December 19 in Dubai, according to several media reports. The United Arab Emirates (UAE) has hosted the IPL thrice before in 2014, 2020, and 2021, but this will be first time the players auction will be held outside India. The tournament was also once held in South Africa in 2009.
All the 10 teams will have a purse of Rs 100 crore for the 2024 season, an increase of Rs 5 crore from last year. The Women's Premier League auction will happen on December 9 at the same venue. All 10 franchises have been asked to submit their list of retained and released players by November 15.
Following which, the auction pool will be released by the first week of December.
IPL teams need to submit the retained & released players list by November 15th. [Espn Cricinfo] pic.twitter.com/eBxVyTyta9

— Johns. (@CricCrazyJohns) October 26, 2023
The spending of the amount will depend on how each team release their players, in addition to their unspent purse from the 2023 auction.
IPL teams are likely to have a purse of 100 crore to build the team for next season. [Espn Cricinfo] pic.twitter.com/pGwlHxzVfY

— Johns. (@CricCrazyJohns) October 26, 2023
Here's the list of all 10 teams' purse remaining ahead of IPL 2024 mega auction:
1) Punjab Kings: Rs 12.20 crore (USD 1.47million)
2) Mumbai Indians: Rs 0.05 crore (USD 0.006 million)
3) Sunrisers Hyderabad: Rs 6.55 crore (USD 0.79 million)
4) Gujarat Titans: Rs 4.45 crore (USD 0.54 million)
5) Delhi Capitals: Rs 4.45 crore (USD 0.54 million)
6) Lucknow Super Giants: Rs 3.55 crore (USD 0.43 million)
7) Rajasthan Royals: Rs 3.35 crore (USD 0.40 million)
8) Royal Challengers Bangalore: Rs 1.75 crore (USD 0.21 million)
9) Kolkata Knight Riders: Rs 1.65 crore (USD 0.2 million)
10) Chennai Super Kings: Rs 1.5 crore (USD 0.18 million)
In IPL 2023 player auction, English all-rounder Sam Curran became the most expensive player in the history of the tournament when he was sold for Rs 18.5 crore to Punjab Kings.