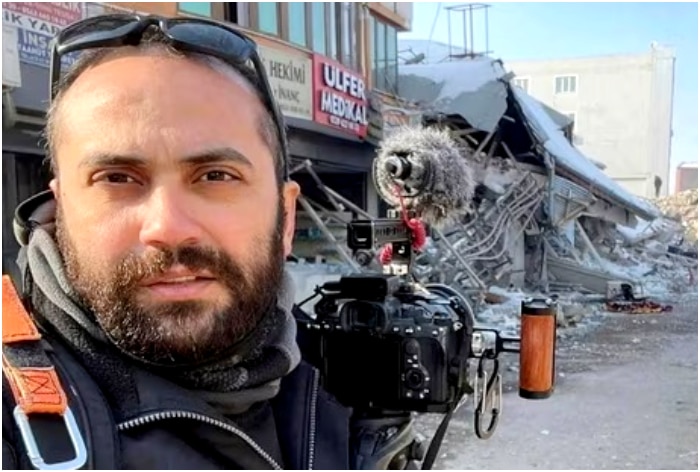 A Reuters video journalist was killed in southern Lebanon when missiles fired from the direction of Israel struck them, as per the Reuters videographer who was at the scene.
Lebanon: Amid the escalating war between the Israeli army and Hamas militants, a Reuters video journalist was killed, and six other journalists were injured in southern Lebanon on Friday. These journalists lost their lives when a missile, apparently fired from the direction of Israel, struck them, according to a Reuters videographer who was reporting at the scene. The group of journalists, which included reporters from Al Jazeera and Agence France-Presse, were operating in the vicinity of Alma al-Shaab, near the Israeli border. This area has seen exchanges of fire between the Israeli military and the Lebanese militia Hezbollah during border clashes.
Lebanese Prime Minister Najib Mikati and a Hezbollah lawmaker blamed Israel for the incident.
Israel's U.N. envoy, Gilad Erdan, stated on Friday: "Obviously, we would never want to hit or kill or shoot any journalist that is doing its job. But you know, we're in a state of war, things might happen." He added that the country would investigate.
News agency Reuters issued a statement and informed that journalist Issam Abdallah had been killed while providing a live video signal for broadcasters. His camera was pointed at a hillside when a loud explosion shook it, filling the air with smoke, and screams.
"We are deeply saddened to learn that our videographer, Issam Abdallah, has been killed," Reuters said.
"We are urgently seeking more information, working with authorities in the region, and supporting Issam's family and colleagues."
Two other Reuters journalists, Thaer Al-Sudani and Maher Nazeh, were hurt in the event but got help at a hospital and were released. According to Nazeh, they were filming missile fire from the direction of Israel when one missile hit Abdallah, who was sitting on a low stone wall with the group. A little while later, another missile hit the car they were using, and it caught fire.
While some other news outlets, like the Associated Press and Al Jazeera, claimed the shells came from Israel, Reuters couldn't confirm if Israel fired the missiles.
Agence France-Presse reported that two of their journalists were injured.
Qatari-funded broadcaster Al Jazeera said two of their journalists were also hurt, and they were clearly identified as press. They blamed Israel for the incident and said everyone responsible for this "criminal act" should be held accountable.
"The broadcast vehicle was bombed and completely burned despite the presence of our team close to/side by side with the rest of the international media crews in an agreed-upon location," Al Jazeera said in a statement.
The village of Alma Al-Shaab has seen recurring clashes since the conflict started to the south between Israel and Hamas, a Palestinian militia closely connected to Hezbollah.
Hamas fighters came out of the Gaza Strip about a week ago and carried out a deadly attack on Israeli civilians and soldiers, leading to significant airstrikes on Gaza.
In an interview with Reuters, Fatima Kanso, Abdallah's mother, held Israel responsible for her son's death.
"Israel deliberately killed my son. They were all wearing journalists' gear and the word 'press' was visible. Israel cannot deny this crime," she added.
Shortly before Abdallah was killed, he posted on social media a photograph of himself wearing a helmet and a jacket with "PRESS" written on it.
The IDF did not immediately respond to a request for comment on Kanso's remarks. "We always try to mitigate and avoid civilian casualties," Erdan, Israel's UN envoy, said in a press briefing.
"We regret them. We feel sorry. And we will investigate it. Right now, it's too early to call what happened there," he said.
The United Nations Interim Force in Lebanon, that patrols Lebanon's border with Israel, expressed that it was saddened by the news and urged for the firing to stop.