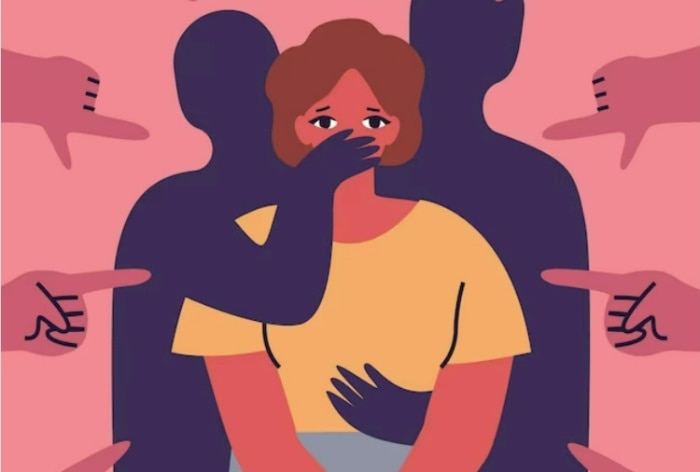 German national Shani Louk was identified as the naked corpse seen in the distressing social media video. The terrible incident happened following a massive attack on multiple Israeli communities by Gaza-based Hamas militants.

Israeli-Palestinian Conflict: The world's attention has turned to West Asia as a result of the uptick in hostilities between Israel and Hamas. There have been hundreds of deaths and numerous injuries on both sides. After Hamas terrorists from the Gaza Strip launched an extensive attack on many Israeli cities on Saturday, a distressing video of a woman's lifeless and nude corpse leaked online.
How Women's Lives Affect From Wars?
According to several reports, the body belonged to German tattoo artist Shani Louk. Users who claimed to have compared the deceased corpse's tattoos to her photos on social media have proclaimed that the body is hers. In another video that is making the rounds on social media, Shani Louk's mother said that her 30-year-old daughter was visiting Israel with a tour group. She acknowledged seeing the viral clip and identifying her daughter. The mother of the deceased also pleaded with the public for further details and assistance.
Another horrifying video that went viral purported to show Noa Argamani, 25, being abducted at a peace festival by Hamas terrorists. The woman was pleading for her life while riding on the motorcycle of militants, in the video. Several women were caught in the crossfire of the continuing battle between Israel and the terrorist organization Hamas. Terrorists from Hamas continued to prey on women for their political motives.
While international diplomacy is working nonstop to defuse the crisis, Israel's Prime Minister Benjamin Netanyahu has stated that the war might go on for a very long time.
How Women Are Soft Targets Everywhere!
In relation to the ongoing Israel-Palestine situation, let's recall one of the most recent horrific incidents from Manipur that sparked outrage across the country. In July 2023, a petrifying video of two women in Manipur being paraded naked on a road by a gang of men went viral. The event took place in the Kangpokpi district, around 35 kilometres from the state capital Imphal on May 4, 2023. A tribal group claimed that the two women were subjected to multiple gang rapes in a field. Political figures and others expressed horror at the Manipur event.
How Women Suffer The Worst From War?
Riots across countries witness mass rapes, killings, and severe female body mutilation. Women suffer the most from a warlike scenario than any other group of citizens in any nation. In reality, people at the root of these problems frequently target women first, both verbally and physically. Women are considered just 'Ghar ki izzat' in most societies, which is one of the reasons this violence against women has become a global issue.
Did you know when a woman becomes a 'thing' of prestige, she is prohibited from every little thing? This is also the reason why women have long been restricted from joining the military or other armed forces. So recently, the Center had agreed to give permanent commissions to female officers who had served in the Army for up to 14 years, but not more. According to advocate Balasubramanian, female officers with at least 14 years of service would be permitted to continue working without receiving a permanent commission for 20 years and those with at least 20 years of service would be discharged with pension benefits.
Additionally, he stated that it would be ideal to prevent a situation where a female officer was kidnapped as a POW by preventing women from participating in direct combat. This would prevent the government and the military from experiencing significant physical, emotional, and psychological stress.
Women Between War And Peace
Many survivors choose to remain silent out of concern for more assaults as well as out of concern for backlash from their own families and communities. Women who defy taboos and call for punishment lack confidence in the court system, in addition to rape risk shame. These points suppress the natural scream for revenge and justice.
Rape is frequently simply one of the ways that women are targeted in violent conflict situations. India has a tragically long history of using rape against minority people, frequently for reasons related to caste, ethnicity, or religion. Rape frequently plays a strategic role in conflict and is a crucial tactic for attaining certain military goals.
Good news! India.com is now on WhatsApp Channels. Subscribe today by clicking the link and stay updated with the latest news on entertainment and lifestyle. Click here!