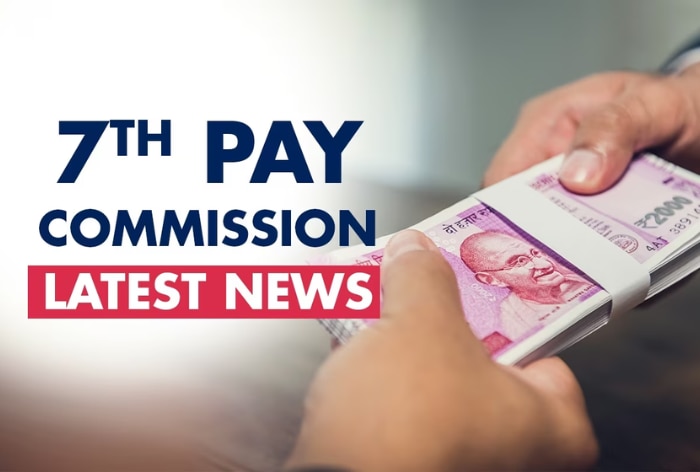 7th Pay Commission: The accumulated dearness allowance for MCD employees will be released after it is approved by the House, an official at the Delhi government said.
7th Pay Commission: To bring festive cheers to the government employees, the Kejriwal government will pay dearness allowance to all MCD workers starting from April 1, officials told news agency PTI. The accumulated dearness allowance for civic employees will be released after it is approved by the House, the MCD official said.
In the meantime, the Delhi government said it decided to increase the minimum wage of MCD employees as well. A government proposal on increasing the minimum wages will be tabled for approval in the next MCD House meeting.
The minimum wages for clerical and supervisory staff will also be increased in all scheduled employment, according to the agenda of the MCD House meeting.
How Much DA to be Paid?
As per the proposal, the minimum salary for non-matriculate employees will be hiked to Rs 18,993, matriculate but not graduate to Rs 20,902 and graduate and above to Rs 22,744. The Kejriwal government said the dearness allowance for these employees will be Rs 494, Rs 546 and Rs 598 per month, respectively.
In October, Delhi Labour Minister Raaj Kumar Anand had said that the minimum wage of workers in the national capital is the highest in the country and added that the decision of the Delhi government will benefit unskilled, semi-skilled, skilled and other workers in all scheduled employment categories.
Ahead of Diwali, several states announced DA hike for their respective employees. While some states announced 4% DA hike, some other states have announced 3% hike for their employees.
Centre Hikes DA For Govt Employees
Recently, the Central government hiked dearness allowance of its employees by 4 percentage points to 46 per cent of the basic salary. Giving details, Union Minister Anurag Thakur said the increase in dearness allowance and dearness relief will benefit 48.67 lakh central government employees and 67.95 lakh pensioners, respectively.
Earlier this month, the Arunachal Pradesh government hiked Dearness Allowance (DA) and Dearness Relief (DR) by 4% for state government employees and pensioners. The announcement was made by Chief Minister Pema Khandu on X. Notably, the DA and DR have been hiked from 42 per cent to 46 per cent, with effect from July 1.
The Chandigarh UT administration also increased the dearness allowance (DA) for government and Chandigarh administration employees by 4% during Diwali. With the latest hike, the DA will be increased from 42% to 46%, which will benefit around 20,000 employees.
The Karnataka government also announced a 3.75 per cent hike in the Dearness Allowance (DA) for state government employees. The hike also includes pensioners. The state government said it was revising the dearness allowance from the existing 35 per cent to 38.75 per cent.