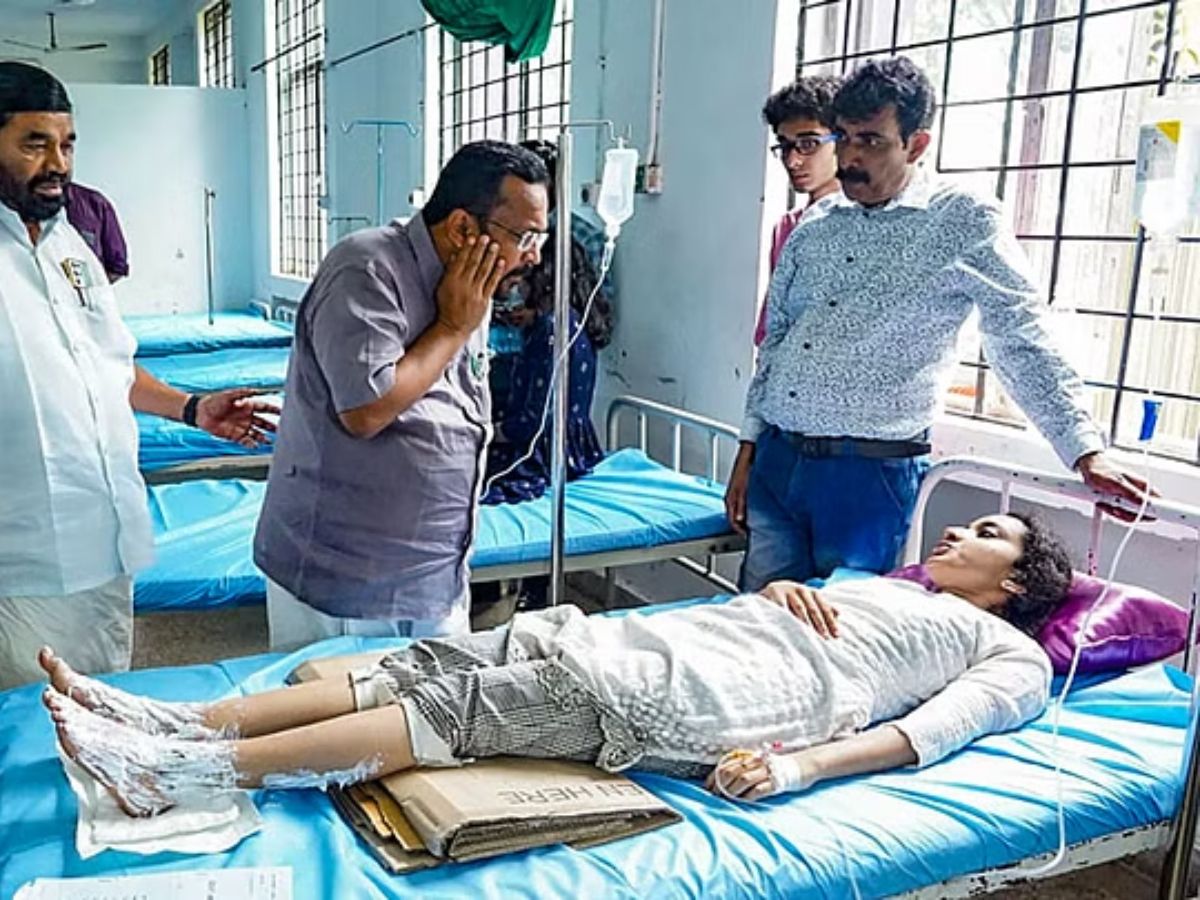 Convention Centre Kalamassery Explosion: Till yesterday, there had been one death in the blasts but now there has been a rise in the death toll and one of them is a 12-year-old girl who succumbed to her injuries in the early hours of Monday.
New Delhi: In Kalamassery, Ernakulam distict of Kerala, a prayer meeting of the Jehovah Community was going on when there were explosions and a fire; injuring several people and also killing a lady. The investigation on these blasts is going on and it was also suspected that it might be a terror attack. The attack comes days after Hamas leader Khaled Mashal virtually participated in an event in Kerala and addressed a protest programme which had been organised by an Islamist group against Israel's war. In the latest update,the death toll from the blasts at the Christian religious gathering near this port city of Kerala has risen to three, according to an official statement.
Kerala Blasts: 12-Year-Old Girl Succumbs To Her Injuries
It was earlier reported that a woman had died in the accident but due to the fire and not the blasts; now, according to the latest report, a 12-year-old girl, identified as Libina from Malayattoor in Ernakulam district, has also succumbed to her injuries in the early hours of Monday at the Kalamassery Government Medical College Hospital. In the statement issued by the hospital's medical board, the girl was admitted to the hospital on Sunday morning with severe burns covering 95 per cent of her body. Despite receiving ventilator support, her condition continued to deteriorate, leading to her death at 12.40 am, it said.
Explosion At Convention Centre In Kalamassery, Death Toll Rises To 3
This marks the third casualty from the blasts at the convention centre. Two women who were part of the gathering had lost their lives on Sunday and now this 12-year-old also lost her life. Weirdly, all three deceased are women. In this unfortunate accident, over 50 individuals were injured, some seriously, during the multiple blasts at the international convention centre in Kalamassery where the followers from the minority Christian group, Jehovah's Witnesses, had gathered for the final day of a three-day-long prayer meeting. A few hours after the incident, a man claiming to be a member of Jehovah's Witnesses, surrendered before police in Thrissur district of the state, saying that he carried out the multiple blasts.
Kerala CM Pinarayi Vijayan has also called for an all-party meeting today at 10:00 AM and a 20-member probe team has also been announced by the Chief Minister. In the preliminary invesigation, it has been revealed that the cause of the explosion is an Improvised Explosive Device (IED). A bomb disposal unit of the National Security Guard (NSG) was also sent from Delhi to Kerala and both Mumbai and Delhi Police have been put on high alert.