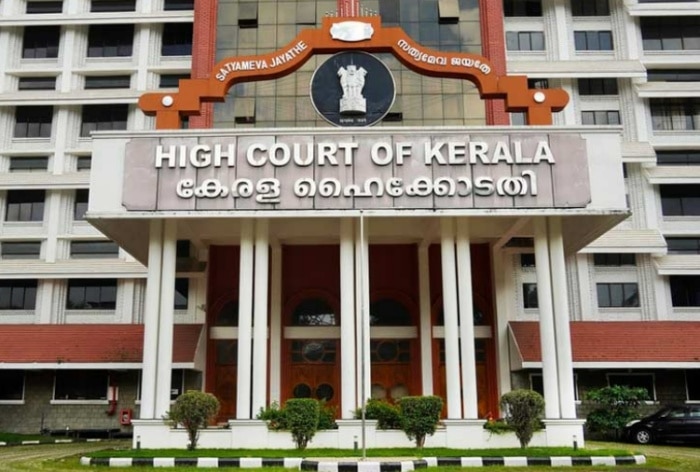 Chief Justice A J Desai made an unprecedented announcement at the 69th annual general meeting of the Kerala Judicial Officers Association that is expected to redefine what women judicial officers should wear to work.

The Kerala High Court has made a great advancement in inclusion and comfort. The court is recognized for its long history, tradition, and unshakable dedication to justice. The high court of Kerala, led by Chief Justice A.J. Desai, has made a ground-breaking ruling that will change the way women judges conduct themselves on the job. Women's health is being negatively impacted by working in stuffy courtrooms and chambers with little ventilation during the summer. Sarees are quite difficult and uncomfortable to wear.
When Saree Become a Great Deal of Discomfort…
More than 100 female officials asked the Kerala High Courts for permission to wear churidars in courtrooms. Earlier, women serving as judges must adhere to the dress code, which requires them to don a traditional saree, a white neckband, and a black gown.
Even while this dress is unquestionably exquisite, it causes distress, especially when these committed officials must rule over courtrooms for a long time. The female judges have followed a clothing code that, although traditional for more than 50 years. The law officers claimed that the situation was made worse by the current hot and humid weather.
Kerala High Court's Groundbreaking Judgement!
The Kerala High Court gathered a committee of eminent judges to carefully review the arguments made by the women judicial officials because they recognized the true need for reform. Following the ruling, women judges in Kerala will now be spotted in comfortable clothes such as long skirts, churidars, and full-sleeve shirts and trousers inside the courtroom.
This action modifies the established saree and blouse dress code that has been in effect for more than 50 years. However, during court hearings, the new outfit must remain to adhere to a traditional black-and-white colour scheme.
How Does This Judgement Encourage Inclusivity?
The decision to allow this request represents a sea change in how we view how women judges should dress. The Kerala High Court recognizes the need to make sure that these officials have the best working environment by permitting them to choose contemporary, comfortable attire options. This choice is particularly essential because the traditional clothes could be quite uncomfortable during lengthy court hearings in a place with a hot and humid environment.
This forward-thinking move recognizes the many cultural origins and personal preferences of persons who attend court. Additionally, it encourages equality and comprehension, guaranteeing that justice is not impeded by outmoded customs or unneeded pain.
Good news! India.com is now on WhatsApp Channels. Subscribe today by clicking the link and stay updated with the latest news on entertainment and lifestyle. Click here!