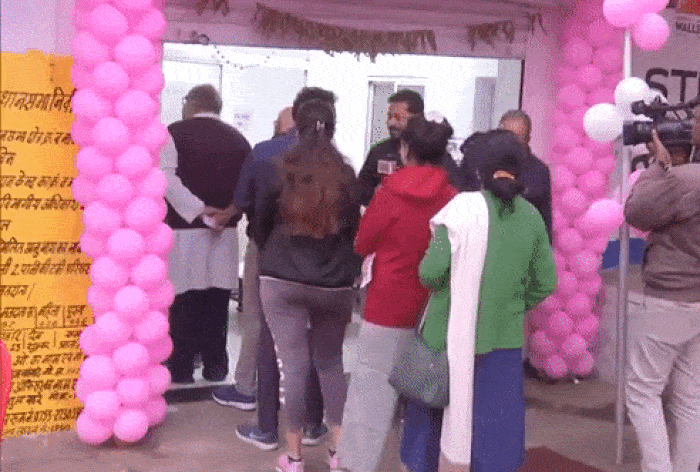 Polling to all 230 seats for Madhya Pradesh Assembly election has started at 7 a.m on Friday. The votes will be counted on December 3.
Bhopal: The voting in Madhya Pradesh, one of the major states, has begun on Friday at 7 am to elect legislators for 230 Assembly seats. In the visuals shared by news agency ANI, people can be seen queued up outside the polling booths to cast their votes. Notably, the primary battle is between the ruling Bharatiya Janata Party (BJP) and the Congress, with other political parties such as the Bahujan Samaj Party (BSP) and Samajwadi Party (SP) also in the fray.
With over 5 crore voters in the state set to choose their favourite candidates, these Assembly elections hold significance as they precede the crucial Lok Sabha elections scheduled for next year. Today, the fate of more than 2,500 candidates will be sealed today as the incumbent saffron party and the grand old party showcase a fierce fight.
Watch Here
The major battle in the state includes BJP's major leaders such as Shivraj Singh Chouhan, current chief minister of the state, from Budhni, Prahlad Singh Patel in Narsinghpur, former Union Minister Narendra Singh Tomar from Dimni, Faggan Singh Kulaste in Niwas, and Congress's senior leader and former Chief Minister Kamal Nath in Chhindwara.