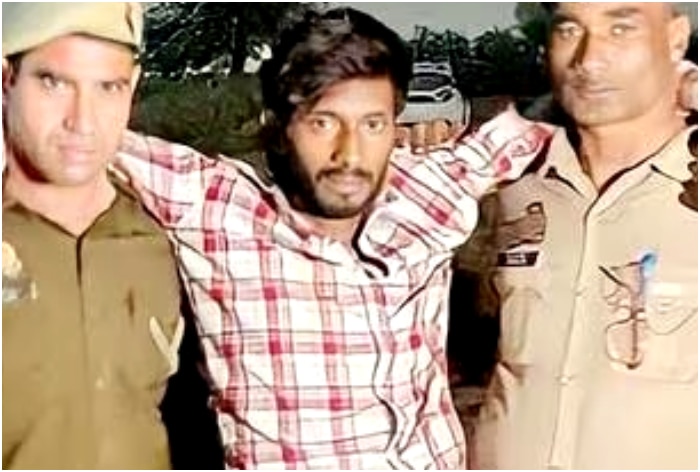 A man accused of murdering a 23-year-old woman at a Ghaziabad hotel was arrested following an encounter with police personnel on Thursday.
Ghaziabad: In the latest development in the 23-year-old woman's murder case, the Uttar Pradesh Police successfully apprehended the accused after a gunfight on Thursday. The incident occurred when Azharuddin, a resident of Kaloo Garhi, and another individual were riding a bike. Police officers signalled them to stop for routine checks on Nayphal road. Instead of stopping, both individuals opened fire at the officers in an attempt to escape. According to Assistant Commissioner of Police (ACP) Wave City, Saloni Agarwal, the police officers retaliated in self-defence, and a bullet struck Azharuddin's left leg, causing him to fall from the two-wheeler.
However, the other rider managed to escape by taking advantage of the commotion.
As pre Police, Zoya Parveen, who also went by the name Shahzadi and was a resident of Hapur, was found dead in a hotel near National Highway 9 on October 22 by a team of law enforcement officers. Investigative findings suggest that she had been residing in the hotel since October 20 in the company of a 26-year-old man named Mohammad Azharuddin, who, investigators noted, is married.
Ghaziabad Murder Case: Accused Drugged Victime
ACP Agarwal added that Azharuddin was taken into custody and during interrogation, he confessed to killing Shazadi, alias Joya, at a hotel along National Highway-9. The accused confessed that he drugged the victim and then smothering her with a pillow.
Ghaziabad Murder Case: Committed Crimes for Deceased
Azharuddin further stated that he was in a relationship with Shazadi and used to commit crimes for money to pay for her demands.
He elaborated that he had earlier served time in prison due to a criminal case. After his release, he found that Shazadi was planning to marry someone else. This revelation compelled him to make a plan to take her life, as conveyed by police officials.
Ghaziabad Murder Case: The Murder
On October 20, Azharuddin brought Shazadi to a hotel, where they spent the night. The following day, he tragically ended her life. Subsequently, he notified the victim's brother about the incident a day later.
The woman's body was found in a room of the hotel. Police found the deceased's face was covered with a pillow.
Further investigation into the matter is underway.