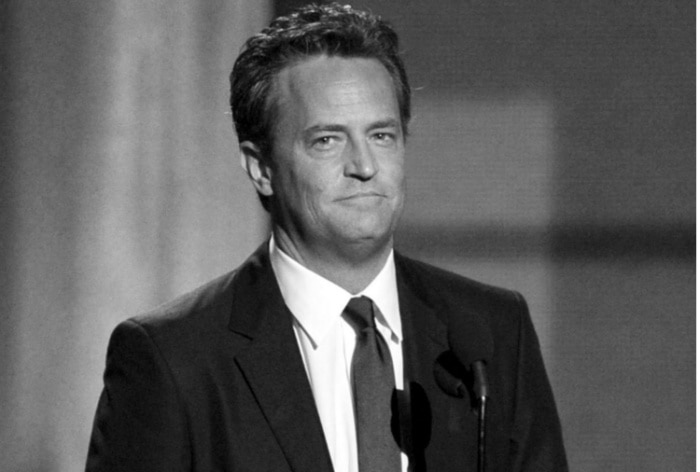 Matthew Perry, who appeared as Chandler Bing on Friends from 1994 to 2004, battled an addiction to alcohol, other drugs, and painkillers.

Matthew Perry Dies at 54: Matthew Perry, best known as Chandler Bing in the popular sitcom FRIENDS, passed away at 54. The news came as a shock to his entire fandom. He was found dead in a hot tub at his LA home. The late actor spoke up about his life, career, and battles with addiction in his 2022 memoir 'Friends, Lovers, and the Big Terrible Thing,' which was published before he reportedly drowned.
Matthew Perry's Struggle With Addiction
In his memoir,  Matthew Perry said that, as a result of his opioid addiction, his colon burst in 2018, bringing him dangerously close to death. He revealed to People magazine that he was given a two per cent chance of survival after being connected to an ECMO machine. The actor also acknowledged misusing booze and Vicodin, which a doctor had prescribed following a 1997 Jet Ski accident.
In a 2013 PEOPLE cover story, he said, "I had a big problem with alcohol and pills and I couldn't stop. Eventually, things got so bad that I couldn't hide it, and then everybody knew."
Perry disclosed the amount of money he spent fighting his addictions in an interview with The New York Times around the time the book was released. He said, "I've probably spent $9 million or something trying to get sober."
Matthew Perry was 'Never High' on FRIENDS' Set
During the third season of Friends, he admitted to misusing and using Xanax, OxyContin, Dilaudid, methadone, buprenorphine/suboxone, cocaine, and a lot of alcohol, in addition to his habit of taking up to 55 Vicodin tablets per day. He revealed that he was never intoxicated while working on Friends. Perry didn't want to ruin the experience for everyone else. However, he did acknowledge that his drug and alcohol usage contributed to his hangovers on set.
Matthew Perry battled addiction behind the scenes despite his success, going to therapy in 1997 and 2001. In 2016, he claimed to have forgotten about taping Friends seasons three through six on Britain's BBC Radio 2.
Matthew Perry received an Emmy nomination in 2002 for his ten seasons as the sarcastic, commitment-phobic Chandler Bing on Friends. Perry along with his co-stars Jennifer Aniston, Courteney Cox, Lisa Kudrow, Matt LeBlanc, and David Schwimmer eventually made a whopping $1 million for each episode.
 May his soul rest in peace!