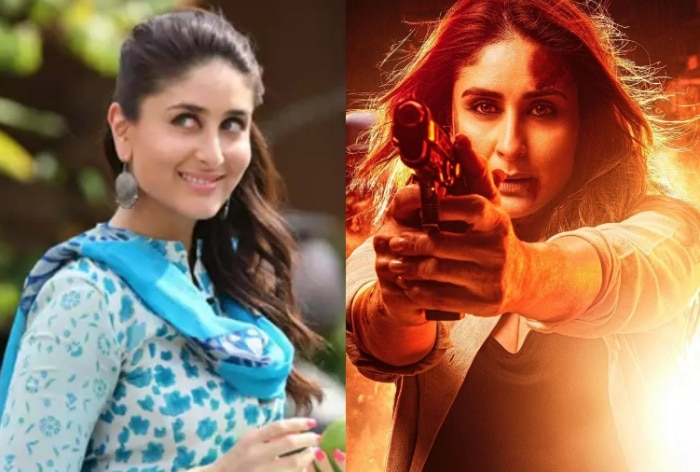 Kareena Kapoor Khan shares a brand new look as Avni Bajirao Singham from Singham Again, holds a pistol in hands and looks straight in your eyes.
Mumbai: Actor Kareena Kapoor Khan debuts a new look from Singham Again, director Rohit Shetty's next from the cop-verse. The actor took to social media on Wednesday evening to share the first glimpse of her role in the upcoming Bollywood film. Singham Again hosts a lot of new faces in the franchise including Deepika Padukone as the first female cop in the universe, Tiger Shroff as the new cop, Ranveer Singh as Simmba and Akshay Kumar as Sooryavanshi.
Kareena introduced herself as 'Avni Bajirao Singham', the strength behind Ajay's iconic character Bajirao Singham. In the poster that the makers revealed, the actor was seen in a fierce avatar, with rage in her eyes, an injured forehead, and a pistol in her hands as she aimed straight.
Check out Kareena's viral first look from Singham Again
Kareena first entered the Singham franchise in 2014 with 'Singham Returns', the second film in the franchise, way before Shetty decided to take this ahead and make a whole new cop-verse of his own. She then appeared in the Golmaal movies with Shetty and Devgn and remained one of the most prominent faces in the director's movies.
This is the first film from the cop-verse to show all the new additions together. Earlier last month, Shetty introduced Deepika's character as a quirky and crazy Shakti Shetty and later revealed Tiger's avatar from the film as Special Task Force officer ACP Satya.
Meanwhile, Singham Again will be hitting the screens as the big Independence Day release next year. The Ajay Devgn-led cop drama will be released on August 15. Watch this space for all the latest updates on Singham Again! Your thoughts on Kareena's look though?