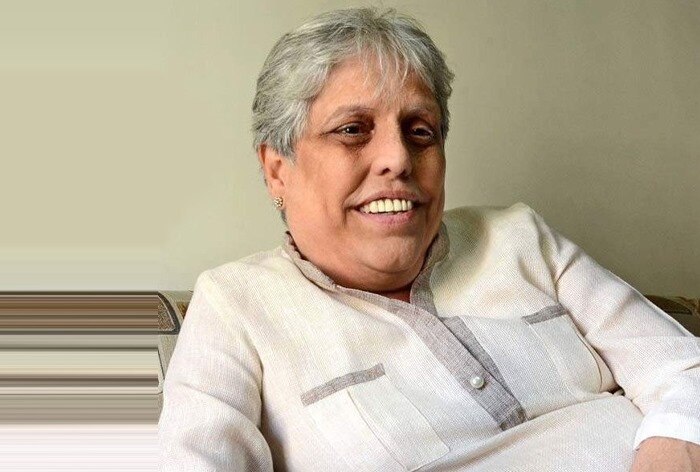 Diana Edulji along with Virender Sehwag and Arvinda de Silva has secured a position at the ICC hall of fame and here is why it is a big deal for her and for every woman in sports as well.
Cricket has always been considered as a gentleman's game. But not so much now (if we go just literarily). Women's cricket has lately gained traction that had been its due. With people recognising more women cricket players, there is a small shift in the popularity as well. While we all know the legends from the men's cricket teams, how much do we really know about our trailblazing women who have ruled the 22-yard-pitch innumerable times and we probably even don't know? Recently, Diana Edulji, one of the best players India has ever got, was inducted in the International Cricket Council (ICC)'s Hall of Fame along with Virendre Sewag and De Silva.
This is the first time ever an Indian women player has secured a place here and hence, yet again Edulji created a milestone standing as an inspiration for many.
Two Indian cricketers who challenged the cricketing norms and carved their own identity with their performances. Heartiest congratulations to Diana Edulji and @virendersehwag for being inducted into ICC's Hall Of Fame. 👏 pic.twitter.com/Dyb0n7hpOs

— Mithali Raj (@M_Raj03) November 14, 2023
congratulating Edulji, master blaster Sachin Tendulkar wrote, "Senior cricketer Diana Edulji, who was one of the foremost female cricketers of India…"
WHO IS DIANA EDULJI?
Edulji, a former India captain, played 20 Tests and 34 ODIs in a career that spanned across three decades. A left-arm spinner, she took 107 wickets across formats. She then made an impact as an administrator, working to increase employment opportunities for female cricketers in India.
"It is perhaps off the field that Edulji has had an even greater impact, having played a major role as a trailblazer for India's women's cricketers for many decades," the ICC wrote.
Edulji in a way broke a glass ceiling when she joined the game. It was at a time when Cricket wasn't much of a thing for women in India.
It al started with taking on the boys in Badhwar Park, where her father, an officer in Western Railway, had been allotted quarters.
JHULAN GOSWAMI ON DIANA EDULJI'INDUCTION AT HALL OF FAME
After this milestone achievement, Jhulan Goswami wrote a letter for Edulji and said, " From a personal perspective, one of the biggest regrets of my career was that I never got to play against you. Like many young cricketers in India, I had grown up reading about you in the record books. Women's cricket in India started in Mumbai in 1971 and you were there from the start."
We would read about your exploits, how you led the team and were so important to that side. As a player, your performances for the Indian cricket team in the 1970s and 1980s were legendary," said Jhulnan Goswami in a statement.
Heartiest congratulations to all three cricket legends!