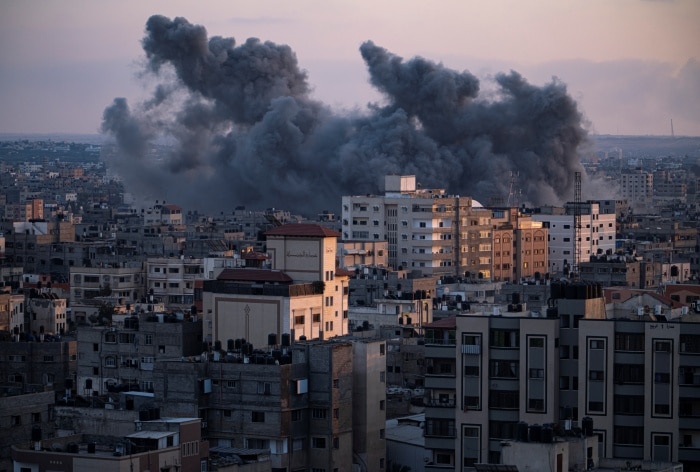 A brave young woman, fought an unprecedented Hamas attack on her village. The 25-year-old Inbar Lieberman, saved Kibbutz from invaders and how.
Long sirens, lightouts, and relentless bombarding is now the worst nightmare for people in Israel. While soldiers are stationed at different outposts, this 25-year-old managed to tackle at least five Hamas terrorists by herself. With an exceptional display of courage and fortitude, Invar Lieberman saved a village from a deadly attack by millitants amid the ongoing Israel-Palestine war.
One 25-year-old and group of residents battled over a dozen of attackers. Kibbutz is a village near Sderot that is only a stone's throw away from the Gaza Strip.
HOW LIBERMAN SAVED KIBBUTZ VILLAGE?
On October 7, Lieberman heard some unusual explosions. She has been on the security detail in the region since December 2022. She was quick to realise that the sounds were not of the usual rocket or missile attack and wasted no minute to arm her people and prepare for any potential attack.
Swift and intelligently, she stationed her squad at several strategic locations and charged the invaders taking them off guard. Liberman managed to turn the tables on Hamas attackers and reportedly killed five of them by herself.
According to Daily Mail, Nir Am is among the few communities that Hamas terrorists attempted to enter but were repelled.
WHO IS INBAR LIBERMAN
Liberman's agility, presence of mind and heroic demeanour has bestowed her with nothing but love from all across. Everyone hails her prowess and is now a hero in everyone's eyes.  According to Daily Mail, Liberman is the kibbutz's first female military security coordinator.
Speaking to Daily Mail, her father said, " The electricity went out because of the rockets and she ordered that the power not be restored so nobody could open the gates to the kibbutz.
Inbar wrote on social media: 'I still can't make sense of everything… So many people are still in the field fighting for their lives, and there were a lot more, fighting next to me and around me.'
The 25-year-old woman is an animal lover who managed to stop the terrorist from entering her area of jurisdiction.
Currently, Israel and Palestine are at war with several Israelis being held hostage by Hamas. Several innocents on both sides have lost lives and become victims of war.